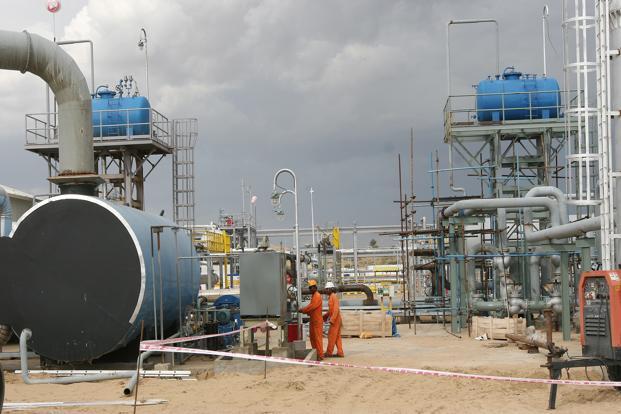 New Delhi: The Modi administration is set to unveil a new policy for extending the lease of 28 oil and gas blocks under terms that will add more revenue to the exchequer.
An official involved in discussions over the policy said on condition of anonymity that the government wants more investments to flow into these fields, licensed prior to 1999, to recover the entire reserves for which an extension is necessary.
The terms of extension will raise the government's take by way of an increased percentage of profit petroleum—proceeds from the sale of hydrocarbon that companies share with the government. The operators of the blocks will get certainty about continued production rights to go ahead with deploying technologies to enhance output.
When the Union cabinet approved a similar extension on 10 March for another set of pre-1999 fields, which unlike the ones currently under review, had hydrocarbon discoveries at the time of signing the contracts, it adopted a 10% increase in the government's take of profit petroleum. The increase applies on whatever is the government's share that is calculated as per the terms in the existing contract.
The 25-year lease period for Cairn India Ltd's block in Barmer, Rajasthan—RJ-ON-90/1—expires in May 2020. The contract provides for a mutually-agreed 10-year extension if gas is being produced commercially. Commercial production of gas from the field commenced in 2013.
Cairn's 30% joint venture partner Oil and Natural Gas Corp. has agreed to the extension. Last December, Cairn India approached the Delhi high court for a direction to the government to extend the contract.
A spokesperson for Cairn India said it was not in a position to comment since the matter was sub judice. The Delhi high court will hear the case again on 7 November.
"There is no dispute between Cairn India and the government on the matter. The company went to court because it wanted to expedite a decision on its contract's renewal. We are, instead, preparing a policy for all…exploration blocks that are due for renewal in a transparent and a non-discretionary manner," said the official cited above. Although the blocks were assigned as exploratory blocks, many of them are producing now, said the official.
To meet its target of reducing import dependence on hydrocarbons by 10 percentage points to 67% by 2022, the government wants to both add the acreage under exploration and production as well as encourage companies to deploy technology to enhance oil and gas recovery.