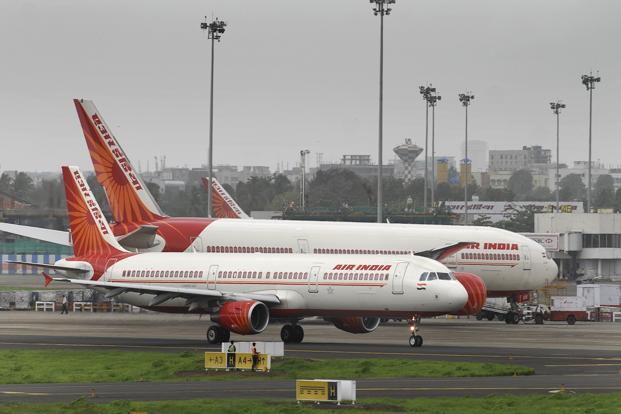 Mumbai: Airlines in India will need 1,850 new planes costing $265 billion in 20 years, plane maker Boeing Co. said on Tuesday, raising its forecast by 6% from what it estimated a year ago.
In 2015, Boeing had projected airlines in India, the world's fastest growing aviation market, will need 1,740 new airplanes valued at $240 billion over 20 years. At the same time, rival airplane maker Airbus SAS had projected India will need to add 1,610 planes worth $224 billion over 20 years. "India is on good trajectory as domestic passenger growth has recovered," Dinesh Keskar, senior vice-president, Asia Pacific and India sales, Boeing Commercial Airplanes, said on Tuesday while discussing the 2016 India Current Market Outlook.
"India continues to have a strong commercial aerospace market and the highest domestic traffic growth. With new aviation policies in place, we see even greater opportunities and are confident in the market and the airlines in India," Keskar said.
Boeing, which celebrated its 100th anniversary on 15 July, has projected a worldwide demand for 39,620 new airplanes over the next 20 years, with Indian airlines accounting for over 4.6% of the global demand.
Single aisle airplanes such as next-generation 737 and 737Max will continue to account for the largest share of new deliveries, said Boeing.
Aircraft manufacturers take into account at least 150 different factors and hundreds of parameters before they finalize a forecast for any country. These include economic growth, expansion in trade, rise in population and middle classes and passenger traffic growth.
Various reports by lobby group International Air Transport Association (Iata) show that India is the fastest growing aviation market in the world. Still, India is among the least penetrated aviation markets, with 0.4 trips per capita per annum, compared with two in the US.
India has a strong 300 million middle-income group who can afford to travel at least once a year by air. The available airport terminal capacity is 250 million, of which capacity utilized is only 190 million.
K.G. Vishwanath, partner at consulting firm Trinity Aviation Consultants Pte., said India has around 400 aircraft today, of which more than 350 are narrow-body planes. "The domestic industry is expected to grow 15% per annum, which means it doubles every five years. By 2025, single-aisle fleet could go up to 1,400. That's an incremental 1,000 aircraft in 10 years. Plus, there will be replacement required. So, a 20-year target like this seems to be realistic," he said.
However, Vishwanath cautioned that things have to fall in place before that.
"New destinations need to come on to India's domestic map. Flying to more cities needs to become viable. New capacity has to go on to newer routes. Only when these things are put in place can the full potential of the Indian market be realised," he added.