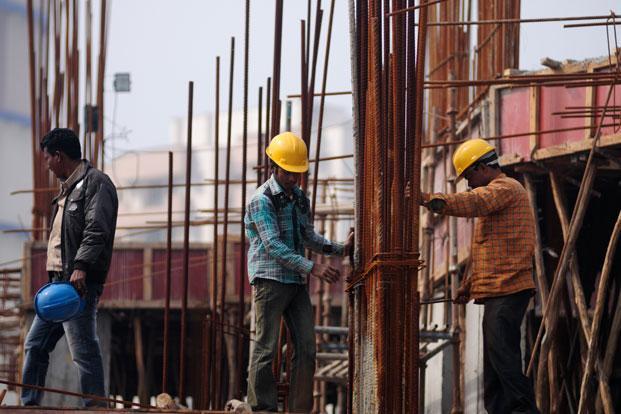 Mumbai: Finance minister Arun Jaitley on Monday announced the formation of a new credit rating system for infrastructure projects in the country for better credit enhancement.
A new credit rating system for infrastructure projects will give "emphasis to various in-built credit enhancement structures… instead of relying upon a standard perception of risk which often result in mispriced loans," the budget statement said.
The intent seems to be to help infrastructure projects access credit from multiple sources and at better rates. However, it is unclear how the new system would be different from the existing credit rating scale put in place by credit rating agencies. It is also unclear whether the proposed rating system would be for operational projects or under-development projects or both.
"I have not seen the details, but if I draw a comparison with the banking rating system, how will it be different? Has the existing banking rating system helped?" asked a former government official, who has been closely associated to road project financing, but did not want to be named.
There are no clear answers as of now.
D.R. Dogra, managing director and chief executive officer of Credit Analysis and Research Ltd (CARE), expects the proposed credit rating system could help under-development projects with a rating agency stepping in at the pre-bid level of infrastructure projects. "A rating agency can help identify issues which lead to a lower rating at the pre-bid stage, which can then be addressed before private bids are invited," said Dogra, adding that he is not aware of the details of the proposed credit rating system as it has not been discussed with rating agencies yet.
Not all are of the same view though.
A top official from another rating agency points out the new announcement speaks about credit enhancement. "Credit enhancement measures are taken only once the infrastructure projects are operational. This is the point where a refinancing can happen and bank credit can be replaced with bonds. A better rating makes the bonds market accessible in a better way," he said. He refused to be identified as the agency is not aware what the actual fine print of the credit rating system would be.
Infrastructure consultant Vinayak Chatterjee, chairman for Feedback Infra Pvt. Ltd, is positive the new credit rating system would help the sector as the traditional rating methods do not fully take into account the risk in an infrastructure project which changes at different stages of the project life-cycle.
Even as the industry waits for details, a former rating agency official, who did not want to be named, said, "Need more clarity (on the details of the system), but mostly it would be inconsequential."