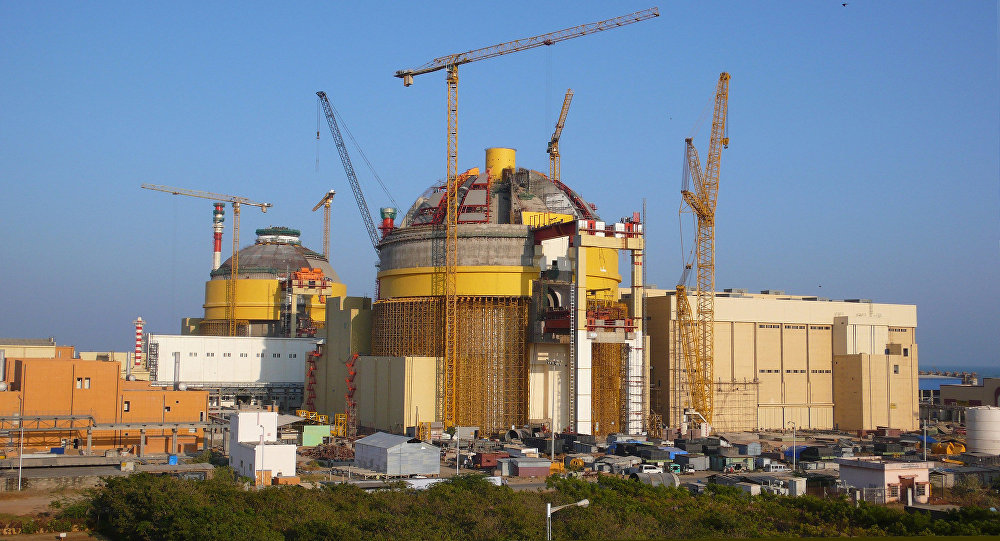 India will increase its investment in nuclear power to up to 30 billion rupees (almost $440 million) per year, the country's finance minister, Arun Jaitley said, unveiling a budget for the 2016-2017 fiscal year.
The government is drafting a comprehensive plan for nuclear energy, which will be implemented in the next 15 to 20 years, according to the minister.
The Indian budget features a number of tax reforms, infrastructure investments as well as measures to promote ease of doing business, agriculture, the rural and social sectors, education and job creation.
In 2002, India and Russia launched a much-delayed joint project to build the Kudankulam nuclear power plant. The first unit reached full capacity in 2014, and is currently India's most powerful reactor with a maximum operating capacity of 1,000 megawatts.
The construction of the Kudankulam nuclear power plant was initially agreed by the Soviet Union and India in 1988, but the project was shelved for a prolonged period.
In December 2015, India and Moscow agreed that a total of 12 nuclear power units would be built in India in 20 years based on Russian design.