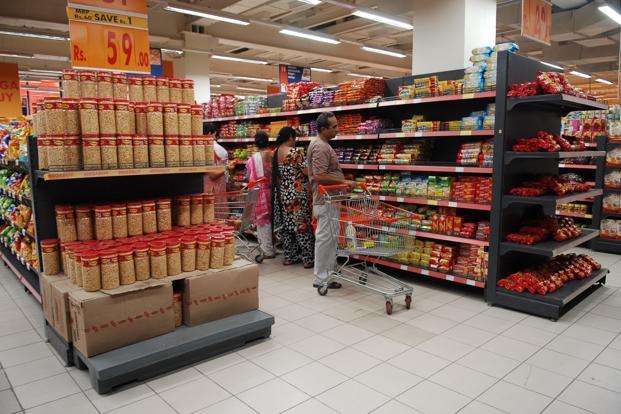 Mumbai: Global uncertainties have affected the Asia-Pacific consumer—for the first time since 2012, consumers in the Asia-Pacific region are not optimistic about the immediate future. Even consumer confidence in India has shown some decline although the nation remains optimistic. High volatility, falling stock markets, and little improvement in employment prospects are the key reasons for the deteriorating confidence, according to the Consumer Confidence survey by Master Card.
Asia-Pacific has fallen below the 60-point optimistic mark to neutral, with 12 of the 17 markets seeing a deterioration in confidence levels. The biggest decline in optimism levels was seen in Sri Lanka, followed by Singapore and Taiwan. Even Hong Kong has slipped from optimistic to neutral with a decline of 16.8 percentage points to 44.4 points, according to the survey.
India is the third-most optimistic country, following Myanmar and Vietnam, at 90.2 points in the second half of calendar year 2015, it said. The country's optimism declined by 2.9 percentage points over the preceding six months as stock markets deteriorate and quality of life and income prospects have not improved much, said the survey.
BSE Sensex closed 3.4% or 807.07 points lower at 22,951.83 points on Thursday, its lowest close since 8 May. It has fallen 22.67% since it's all-time high of 29,681.77 points on 29 January 2015. It is down 12.12% year-to-date.
The market may fall further in the days to come as investors are spooked by the fragile health of state-run banks and weak corporate earnings, a steep slide in European stocks and tumbling crude oil prices.
Meanwhile, even as Indian consumers remain optimistic, they are cautious about their spends as they remain uncertain about the future. Sales at major consumer packaged goods companies like Hindustan Unilever Ltd (HUL), Colgate-Palmolive (India) Ltd, Gillette India Ltd and Dabur India Ltd grew at their slowest in five years in the December quarter, though the companies spent a lot more on advertising and promotions, passing on the benefits of cheaper input costs to consumers.
For retailers like Shoppers Stop Ltd and Titan Co. Ltd, the December quarter was much better on account of late festive season and early onset of end-of-season sales. However, the September quarter was one of the worst in recent memory. Sales growth in the September quarter for Pidilite Industries Ltd, Asian Paints Ltd and Shoppers Stop Ltd was at its lowest when compared to the year-ago quarter, in over two years. For watch and jewellery maker Titan, sales growth declined over 25% in the September quarter over the year-ago period, its steepest in five years.
As such men are more optimistic then women about the immediate future in India. Also people below the age of 30 are more optimistic than those above that age.
Among the four metros, Mumbai is the least optimistic at 79.2, followed by Chennai at 83.4, while Bengaluru is the most optimistic city in India at 98.7, followed by Delhi at 93.4 points.
The MasterCard survey began in the first half of 1993 and has been conducted twice every year since. This year the survey was conducted between November 2015 and December 2015 and took into account 8,779 respondents aged 18-64 years across 17 markets, including Australia, Bangladesh, China, Hong Kong, India, Indonesia, Japan, Malaysia, Myanmar, New Zealand, Philippines, South Korea, Singapore, Taiwan, Thailand and Vietnam.
Respondents were asked five questions each pertaining to their six-month outlook on the economy, their employment prospects, the local stock market, their regular income prospects and their quality of life. The results of their responses were converted in five component indexes which were subsequently averaged to form the MasterCard Index of Consumer Confidence score. The index scores range from 0-100, where 0 represents maximum pessimism and 100 represents maximum optimism, while 50 represents neutrality.