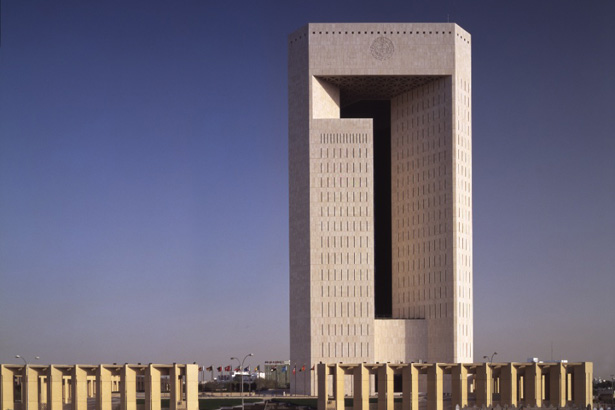 DUBAI: India has signed an agreement with the Islamic Development Bank (IDB) for a possible $100 million line of credit to facilitate exports to IDB's member countries.
The MoU was inked between the IDB's private sector arm, the Islamic Corporation for the Development of the Private Sector (ICD) and the Export-Import Bank of India (EXIM Bank), a specialized financial institution, wholly owned by the government of India to finance and facilitate foreign trade.
ICD's mandate is to support economic development and promote the development of the private sector in its member countries through providing financing facilities and/or investments which are in accordance with the principles of Sharia'a.
The MoU envisages cooperation to explore the feasibility of extending a commercial line of credit of $100 million to ICD with the aim of facilitating the export of goods and services from India to ICD's member countries.
Typically, the recipients of EXIM Bank's commercial lines of credit act as intermediaries and on lend to overseas buyers for the import of Indian goods and services. Under the agreement, co-operation will also be achieved through the exchange of information on trade-related matters and the identification of business opportunities for Indian companies to pursue in ICD's member countries.
Saudi Arabia, UAE, Egypt, Kuwait and Qatar are among the 56-members of the IDB.
The agreement was signed by Tarun Sharma, regional head of EXIM Bank, and Khaled Al-Aboodi, the CEO and general manager of ICD.
"Moving forward, we are very excited to find common ground and work with EXIM Bank. We acknowledge that India, being the seventh largest economy in the world, has a lot to offer and its high-quality exports of goods and services can drive the next wave of growth. I believe ICD's member countries can offer vibrant business prospects for India's exporters," Al-Aboodi said.
Sharma said that, since its inception, EXIM Bank has been both a catalyst and a key player in the promotion of cross border trade and investment.
"We remain committed to support Indian exporters to enter new markets in their bid to expand and we are convinced that our co-operation with ICD will serve that very purpose and will be mutually beneficial for both parties," Sharma added.