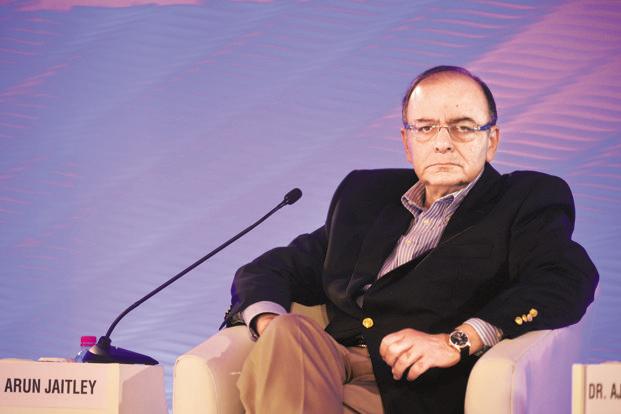 Davos, Switzerland Colourful lions adorn a salon on the main street of Davos, inviting visiting business leaders to "Make in India".
Optimism about the world's fastest growing economy contrasts with the economic gloom facing other emerging markets and Prime Minister Narendra Modi's mantra encapsulates a renewed confidence among Indian business and political leaders at the 2016 World Economic Forum.
This year's Davos push, led by finance minister Arun Jaitley, has stirred memories of the ill-fated and extravagant 2006 "India Everywhere" marketing campaign that had aimed to showcase a resurgent India as a destination for foreign investment to rival China.
But the ruling party was routed soon after in elections and subsequent years laid bare India's frailties; its woeful infrastructure, inability to deliver reforms and a huge balance of payments deficit put it in the Fragile Five group of emerging markets seen at most risk of financial crisis.
That has all changed, and the 140-plus strong India contingent at Davos is confident the turnaround this time is for real, driven by efforts at reform and falling oil import costs.
"India will be a shining star, the I in the BRICs constellation is giving hope to the rest of the world that we won't fall in the same trap that most of the world is in, that of slow growth," Indian telecommunications tycoon Sunil Bharti Mittal told a panel at the World Economic Forum,
Indeed, the other BRIC emerging economies — Brazil, Russia, India and China — are wrestling with problems. The first two are in a second year of recession, while this week China posted its weakest growth in 25 years.
India has finally taken on the mantle of the world's fastest growing big economy; its equities and bonds are favourites with emerging market investors who are betting that growth will accelerate further.
What's more, direct bricks-and-mortar foreign investment flows into India jumped 75% over 2015, according to a report this week from United Nations trade body UNCTAD.
Davos regulars feel India may actually have something to crow about. A PWC survey of more than 1,400 global CEOs found India to be the rare bright spot among big economies, with rising confidence in short-term sales growth.
"I think they are doing it (Davos) more quietly this time, I think that's good. Let China take all the heat and just keep your head down," said Martin Gilbert CEO of Aberdeen Asset Management, who counts India as one of his favourite markets.
Slow reform
But India has plenty to worry about. Key reforms on land and tax remain elusive. Latest data, showing a 15% year-on-year decline in exports, is proof enough that India cannot escape the fallout of a global slowdown stemming from China
Neeraj Kanwar, vice chairman of Apollo Tyres, should be rejoicing in falling costs of rubber and energy. Instead, he is fretting about the weakening yuan and the possibility of more competitive currency devaluations in China and the rest of Asia.
Chinese tyres account for a third of the Indian market, he told Reuters on the sidelines of the WEF, up from 15-20% a year ago. Meanwhile India's tyre industry is running at 60% capacity, Kanwar said, adding:
"The writing is on the wall for Make in India."
Apollo will start producing tyres at its new plant in Hungary from 2017, for easier access to Western European markets but Kanwar said an investment process that took a few weeks in Hungary could have consumed up to 18 months in India.
Critics would note India ranked 130th in the World Bank's latest survey on ease of doing business and Kanwar said clearances for Apollo's planned facility in Hungary took a few weeks, a process that would have taken up to 18 months in India.
"There are still too many barriers to doing business in India," he added.
Doubling down
But in today's bleak emerging markets, Western businesses may have little choice but to gravitate towards India with its 7% growth and billion-plus eager consumers.
"There is increased opportunity in India, while (reform) progress has been slow we are seeing progress and that's the key," KPMG chairman John Veihmeyer told the Reuters Global Markets Forum this week, adding that India was the consultancy's fastest-growing market.
And John Chambers, executive chairman of IT giant Cisco Systems reckons India, with its software industry, is well placed to capitalise on increasingly digitalised business.
"We all got excited about India before, but the market didn't develop as we hoped," Chambers said. "Cisco doubled down in India two years ago and we will double down again..We cannot miss this opportunity."