ET Bureau|Updated: Nov 27, 2018, 12.03 AM IST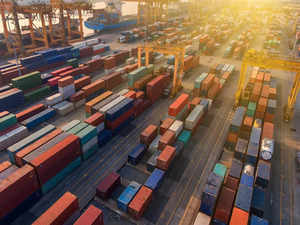 DELHI: India plans to have bilateral discussions with China on duty cuts in the Regional Comprehensive Economic Partnership (RCEP) trade agreement.
This is the second set of challenges that India is fighting after its diplomatic victory a few days ago when, along with like-minded countries of the grouping, it convinced China to do away with the use of "substantial conclusion" in the joint statement of RCEP countries, citing legal implications.
"How much we can give for China is a challenge. They are not asking for reciprocity," people familiar with the matter said.
The conclusion of the agreement has been pushed to next year with the crucial issues of goods, services including easier movement of professionals, and investment still being negotiated. RCEP is a mega-trade agreement spanning the 10 Asean countries and its six free-trade agreement partners Australia, New Zealand, Japan, China, Korea and India.
"China and India will decide the course in market access. Fifteen months are left to intensify the market access negotiations. Now, we have space to manoeuvre in goods and services," one person said.
The bilateral meetings could take place before the RCEP countries meet for a round of negotiations in Indonesia in February and the ministerial in Thailand in April followed by another round of talks in Australia in May.
India will allow duty cuts on more than 80% of the goods imported from China over at least a 20-year period. It can exclude 20% of its lines including agriculture, finished goods, automobiles and textiles from duty cuts.
"In 20 years, we will be able to create capacity and competitiveness. RCEP will help create markets for Make in India," the person said. For Asean, Japan and Korea, India will eliminate or reduce duties for 90% of the products.
However, China is expected to give higher duty concessions for India's exports because of the trade imbalance. India's exports to China amounted to $33 billion in 2017-18 while imports from that country stood at $76.2 billion.
A Chinese delegation visited India this month before the second RCEP Leaders Summit in Singapore. "We have had bilaterals with China when we alerted them that a half-baked potato is not good for all," said another person aware of the details.