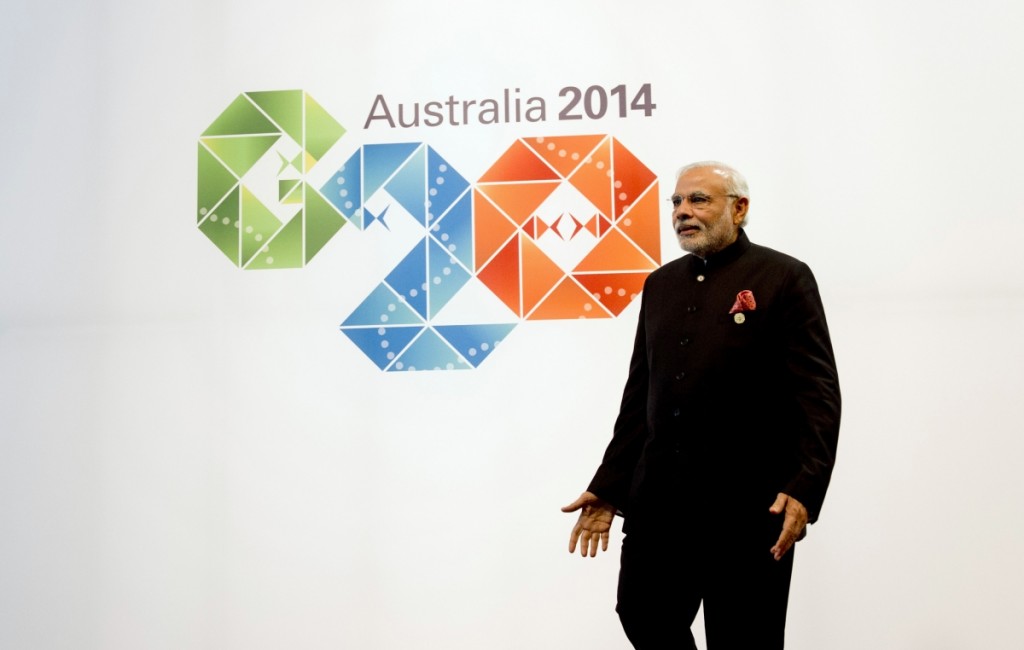 NEW DELHI: India has begun talks with Argentina and South Africa on vying for the G20 presidency a year ahead of schedule — in 2018 rather than 2019, when general elections are due.
The year-long presidency involves hosting world's most powerful leaders at a summit, something the government would like to undertake without the distraction of a national poll.
"We have started discussions-…The grouping India is in will be eligible in 2019," said a senior government official. South Africa is also a contender for 2019 as it's in the same grouping as India.
Its support will be key to a successful campaign for the presidency. The South American grouping is eligible for holding the chair in 2018 and Argentina is keen on taking it up.
If the government is unable to persuade the various stakeholders on advancing the India grouping's turn, the government will still vie for it in 2019, a top government official said.
The G20 membership of 19 nations is divided into five baskets. The first comprises Australia, Canada, Saudi Arabia and the US; the second has India, Russia, South Africa and Turkey; group three has Argentina, Brazil and Mexico; group four has France, Germany, Italy and the UK; and group five has China, Japan, South Korea and Indonesia. Turkey held the chair in 2015 and passed it on to China, which will be succeeded by Germany in 2017.
India will have to secure a 2018 mandate for the chair this year itself so that the announcement of the presidency could be made at the September summit. This is crucial as past and future chairs along with the incumbent form the 'troika' that ensures the G20's smooth functioning.
This system has been put in place as the G20 does not have a permanent secretariat. The chair country acts as the secretariat while supported by the OECD. This year's summit is proposed be held on September 4-5 in the Chinese city of Hangzhou in Zhejiang.
The G20 is an informal grouping of key countries founded in 1999 that represents 90 per cent of the world's GDP. In the aftermath of the global economic crisis it emerged as the key international body for coordinating a global response after US President George W Bush invited G20 leaders to Washington DC November 2008 for the grouping's first-ever summit.
In 2010, it was decided that G20 leaders will meet in every year and a rotation system was conceived. India is yet to hold the chair after the new rotation system was put in place. While some critics see the G20 turning into a talking shop, its success in ending the secrecy of tax havens has changed the global landscape in taxation practices significantly.