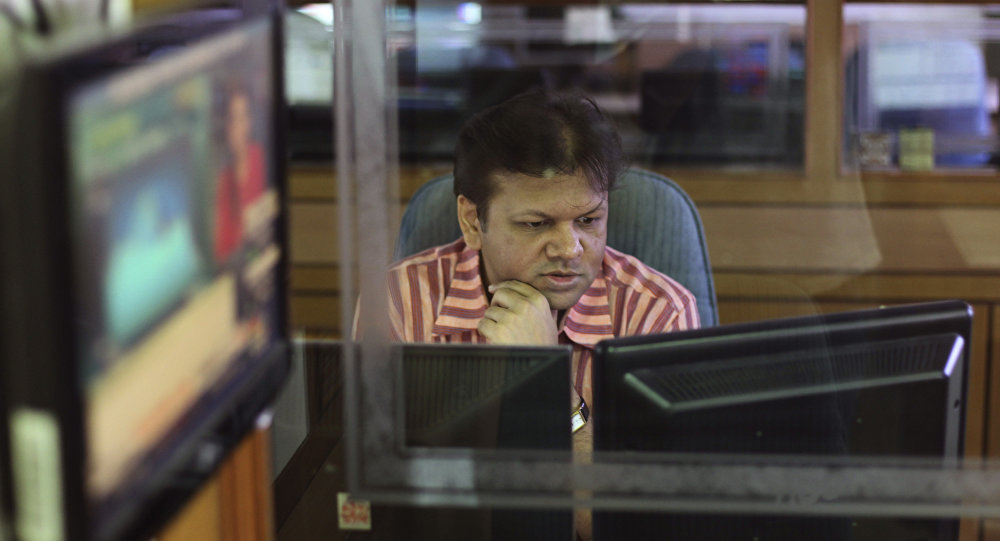 India's economy accelerated in the third quarter due to the robust domestic demand and gains in industrial productions, allowing the nation to surpass mainland China in terms of GDP expansion for the period, potentially setting a sustainable trend. With the Indian central bank policy meeting scheduled for Tuesday, no policy action is expected now as the fundamentals improved, contrary to the previous expectations that the regulator might have added stimulus to spur domestic growth, adding to the harmful war of currency devaluations on a global scale.
India's economy expanded an annualized 7.4% in Q3, accelerating from the 7% growth in the previous quarter, surpassing mainland China's pace of expansion, currently estimated at just below 7%.
Lower commodity prices helped India's manufacturing, boosting its competitiveness and cost-efficiency, while a stronger domestic consumer demand provided another source of growth. India's fundamentals have thus improved on both the demand and supply side, a sign of sustainability of the macroeconomic performance.
India is reliant on imports of fuel and gold, and the recent commodity price slump provides huge benefits to the fast growing Indian market. Most other emerging markets were hit by the commodities plunge, but the last-year elected Prime Minister Narenda Modi opted to support the development of innovative sectors of the economy, which, coupled with his business-friendly stances on most issues have proven to be helpful.
"We believe that the Indian economy will remain a growth outperformer in Asia in 2016," Chua Han Teng of BMI Research said. "Macroeconomic prospects are brighter under Prime Minister Narendra Modi's administration due to an improvement in the business environment."
The Reserve Bank of India (RBI) cut its base interest rate by 0.5% in October in order to support India's international competitiveness, but this time, the regulator is likely to leave rates unchanged at their 6.75% level.
Modi's initiative to implement a single goods and services tax in all 29 states in India, thus providing fiscal unity and homogeneity of business environment, is expected to further boost growth up to 8% in 2016. Currently, India is plagued by an abundance of local taxes, hampering business development. This week, PM Modi is intending to push his tax unification legislation through parliament.
"The growth trajectory is showing initial signs of a recovery," Morgan Stanley analysts noted. "However, the continued weakness in external demand and slowdown in rural consumption spending are holding back the pace of recovery."
Despite the improved macro fundamentals, parts of India were hit by drought this summer, impairing agricultural performance, with farming output and salaries dropping. Furthermore, India's economy is still low on investment, and the lion's share of growth was ensured by the expansion in domestic consumption, in line with the advanced nations' standards.
Personal disposable incomes rose by 23% for public sector employees, but that represents only 10 mln people, a drop in the ocean of India's immense population. PM Modi's government has drawn a lot of criticism for lack of progress on economic reform, hence the lower-than-expected investment rates. Bank credit issuance and the labor market are also less optimistic than the overall picture.
According to estimates by the Hong Kong-based brokerage CLSA, 12% to 16% of assets in India's banking system bear significant risk to them. Such a large share of bad loans reflects the scale of economic despair in some parts of India's economy, which needs to be addressed by the Modi government.
Meanwhile, as the US Federal Reserve's policies of monetary tightening are set to spur further investment flight from emerging markets, India is certainly poised to be one of the victims. PM Modi should concentrate on improving the quality of India's domestic assets, while simultaneously boosting the investment appeal of his nation, as mere economic expansion alone is not enough.