UNITED NATIONS: India is on the path of becoming a "pivot" for high-tech world manufacturing even as global manufacturing growth is expected to remain low in 2016 due to weakened financial support for productive activities, a new UN report said.
The quarterly 'World Manufacturing Production report', published by the UN Industrial Development Organisation (UNIDO) said world manufacturing output is expected to increase by only 2.8 per cent in 2016.
However, in contrast to recent years, there will be no breakout from the low-growth trap in 2016.
Growth performance was much higher in Asian economies, where manufacturing output rose by 6.5 per cent in the second quarter of 2016.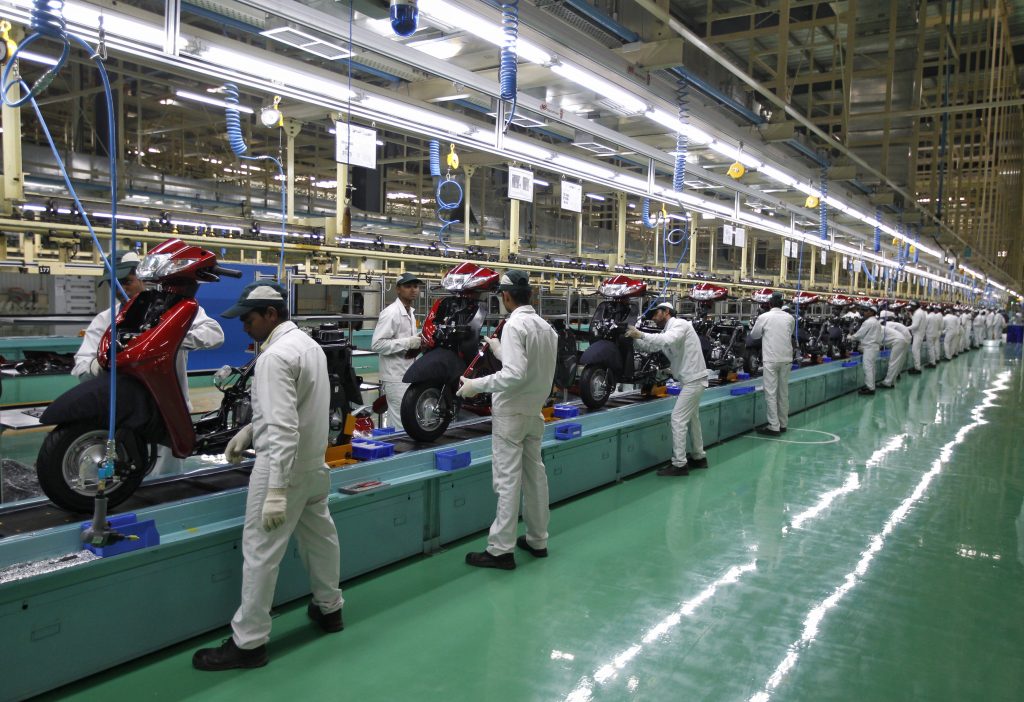 "India's manufacturing output, which achieved impressive growth rates in the last quarters, experienced a second slight decline in a row but the prospects for India's manufacturing are conclusive, since India is on the path to becoming a pivot for high-tech world manufacturing," the report said.
According to the latest GDP data released in India, the manufacturing sector grew 9.1 per cent during April-June 2016, a slight decline from the 9.3 per cent clocked in January to March.
UNIDO also warned that lower industrial growth rates pose a challenge for the implementation of Sustainable Development Goal (SDG) on promoting inclusive and sustainable industrialisation and foster innovation, as encapsulated by Goal 9, which also aims to significantly raise the share of manufacturing in the economies of developing countries.
It further stated that manufacturing production is likely to rise by only 1.3 per cent in industrialised countries and by 4.7 per cent in developing ones.
In terms of growth rates for countries, the growth rate performance of China, the world's largest manufacturer, is likely to further decline from last year's 7.1 per cent to 6.5 per cent this year.
Russia and the US recorded marginal rises of one per cent and 0.3 per cent, respectively.
In Europe, the uncertainty following the Brexit affected the growth rate performance in manufacturing in the second quarter of 2016, below one per cent for the first time since 2013.
Developing economies maintained higher growth in the production of textiles, chemical products and fabricated metal products, while the growth performance of industrialised economies was higher in the pharmaceutical industry and in production of motor vehicles.