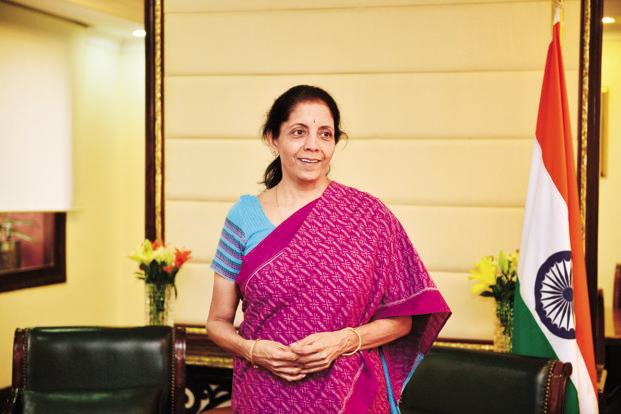 India is coming under mounting pressure at international forums to open up its retail e-commerce sector to foreign investment.
Not only has Japan been pressing for setting up a working group on e-commerce in the regional comprehensive economic partnership (RCEP), but now Russia is set to push for an agreement on ecommerce at a Brics trade ministers' meeting scheduled to take place in Moscow on 7 July.
As discussions intensify in an expert group on e-commerce in the Brics grouping (Brazil, Russia, India, China, South Africa), trade minister Nirmala Sitharaman is expected to adopt a defensive posture on the issue, which is sensitive for the National Democratic Alliance government.
"Russia and China are pushing for an agreement on crossborder trade through e-commerce. We are slightly defensive on the ecommerce agenda at Brics. The main reason is that our domestic policies on ecommerce are still evolving," a government official said, speaking under condition of anonymity. The official said the only offensive interest that India has at the Brics meeting is to promote greater cooperation among micro, small and medium enterprises (MSME). "We are proposing to build an MSME portal at the Brics level," the official added.
Trade ministers from Brics nations are schedule to meet in Moscow a day before the 8-9 July summit of heads of state of the five major emerging economies at Ufa in Russia.
At the last Brics summit at Fortaleza, Brazil, last year the five leaders had approved the creation of the New Development Bank, which is expected to rival the Asian Development Bank and World Bank.
Also last year, Brics trade ministers at a meeting at Fortaleza had endorsed a proposal to strengthen intra-Brics cooperation in e-commerce, with a view to extending the opportunities for trade and enhancing closer economic cooperation among Brics countries. They had also finalised the establishment of a Brics expert dialogue on e-commerce.
These experts on e-commerce met in April in Moscow and discussed "ways of promoting e-commerce within Brics, e-document exchange security and personal data protection, as well as standards and linguistic technologies that can be applied in this sphere."
Addressing the forum, Russian first deputy economic development minister Alexei Likhachyov noted that the expert dialogue was convened at Russia's initiative. "The idea is to create conditions for barrier-free electronic commerce between Brics countries, and in the future, to create a single barrier-free e-commerce space with uniform technological standards and a uniform regulatory base," he said.
Likhachyov emphasized that the trade between Brics countries is unlikely to increase in a proper manner without remotely accessible e-commerce tools. "Our countries are separated from each other by long distances, so we need to do everything possible to create more comfortable conditions and overcome territorial difficulties for our entrepreneurs," Likhachyov added.
According to existing foreign direct investment rules for online retailers in India, foreign investment is only permitted in business-to-business (B2B), or wholesale, e-commerce and not in retail. Currently, the government allows 100% FDI in business- to-business e-commerce ventures, or online marketplaces such as Flipkart, Amazon and Snapdeal. Foreign online retailers are not allowed to sell goods directly to consumers. Though foreign e-retailers like Amazon have been urging the government to open up retail e-commerce to foreign ownership, the government so far has not heeded the demand.
On 15 May, trade minister Sitharaman met both domestic and foreign e-commerce firms and industry lobby groups to try and gain a better understanding of the issues faced by such companies.
The issues they discussed included taxation, definition of e-commerce, level playing field between e-commerce and bricks-and-mortar companies, and inclusion of e-commerce within the framework of domestic trade policy. However, Sitharaman was non-committal about allowing FDI in retail e-commerce.
Biswajit Dhar, professor in economics at Jawaharlal Nehru University in Delhi, said India fears that allowing foreign eretailers to sell directly to Indian customers will have an adverse impact on domestic players and lead to a surge in imports. "But running away is not the best thing to do. We need to put our concerns on the table and try and convince other members that opening up the sector could impact domestic employment. We can also seek more time for a transition period and backload such liberalization," he added.