New Delhi: India on Monday launched its biodiesel programme as part of its efforts to cut energy imports and carbon emissions.
As part of the initial run, the biodiesel B 5 blend will be sold to customers in some retail outlets of state-owned oil marketing companies (OMCs) in New Delhi, Vishakhapatnam, Haldia and Vijayawada.
"As and when the biodiesel availability increases, it will be increased across the country," oil minister Dharmendra Pradhan said at the launch on Monday.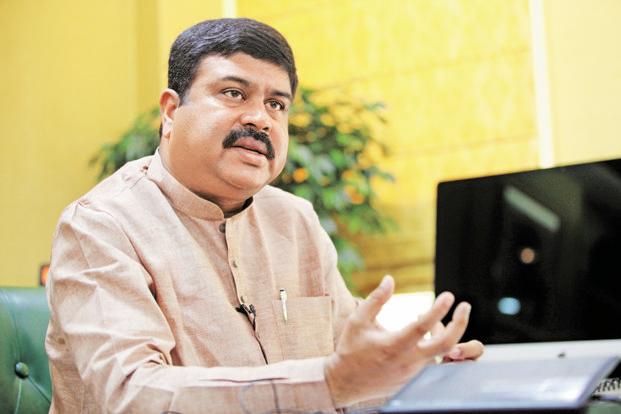 He said the retail network of around 50,000 outlets of firms such as Indian Oil Corporation (IOC), Bharat Petroleum Corporation Ltd (BPCL) and Hindustan Petroleum Corporation Ltd. (HPCL) will be leveraged to make the fuel popular.
Such initiatives along with the emphasis on green energy are also expected to strengthen India's standing at the Climate Conference in Paris in December. "This can be a game-changer," Pradhan said while adding that the idea is to create a new model in the environment protocol.
The government is trying to reduce the country's dependence on oil and gas imports, which account for 80% of all petroleum products and 70% of the total natural gas consumed in the year ended 31 March, according to the Petroleum Planning and Analysis Cell. Prime Minister Narendra Modi wants imports to be cut by half by 2030.
"Recently, the Ministry of Petroleum and Natural gas has permitted direct sale of Biodiesel (B100) to bulk consumers like Railways, shipping and State Road Transport Corporations etc. Also, Ethanol Blended Petrol program (EBP) is being promoted, where ethanol blending in petrol is going from 5 to 10 % based on the availability of ethanol. Promoting and encouraging Biofuels will not only reduce the import of fossil fuel but also save foreign exchange and emphasise on "Make in India" mission," the petroleum ministry said in a statement on Monday.
However, certain risks relating to the price and availability remain. While India requires 3.5 million tonnes per annum (mtpa) of ethanol, the country's capacity is only 1 mtpa.
Even as the delivered price of ethanol has been fixed in the range of Rs.48.50 to Rs.49.50 per litre, there are not enough supplies. In 2013, the OMCs received offer for only 45% of the requirement.
In comparison, Brazil has 30% blended diesel and 85% blended petrol. India sourced 189.43 million tonnes a year of crude oil last year. India follows the US, China and Russia in energy use, accounting for 4.4% of global energy consumption.
Petroleum product consumption in India has been growing. According to the oil ministry, it grew 3.14% to around 163.17 million tonnes in 2014-15.
Pradhan admitted that there are concerns but the government has allowed ethanol made from other non-food feedstocks besides molasses, which will help the north eastern states that have large tracts of bamboo.
As the Indian states have differential tax structure, the government is talking to the states on a tax regime for biodiesel. There are certain inter-state issues, Pradhan said.
For now, nationwide goods and services tax (GST) will not apply to petroleum products.
On the economics of the ethanol blending project in the backdrop of low crude oil prices, Pradhan said the government will examine the programme, while adding that India should not be solely dependent on conventional sources of hydrocarbon.
Crude oil prices in the Indian energy basket averaged at $61.75 per barrel in June, against $84.16, $105.52, $107.97 and $111.89 in 2014-15, 2013-14, 2012-13 and 2011-12, respectively.