New Delhi: India has the potential to grow at around 8% in the medium term and it will remain relatively insulated from the volatile global economy, said Paul Gruenwald, chief Asia-Pacific economist at S&P Global Ratings. In an interview, Gruenwald said that the Narendra Modi government needs to pass the constitutional amendment required for the implementation of the goods and services tax (GST) and continue with structural reforms. Edited excerpts: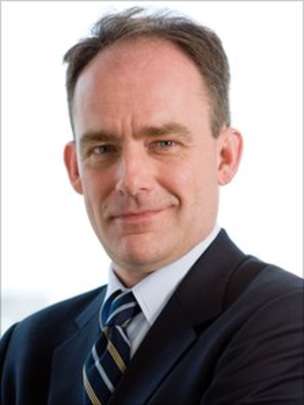 There are conflicting signals about the performance of the Indian economy. How do you think the economy is doing?
The GDP (gross domestic product) numbers are not quite right in any country. But what we look at is the composition of growth and whether things are generally heading in the right direction. We can say for India, things are heading in the right direction.
What we were looking at before was urban private consumption, which did not look to be sustainable to us. But now, it is getting some more support from investment; it looks like you are going to have a good monsoon season; the government picking up the pieces a little bit on structural reforms; India is benefiting from low oil prices.
So, when you put all those together, we think India's growth is going in the right direction. We would like to see around 8% growth in the medium term. So, all of these things coming into play, we are reasonably confident about that. I don't want to get into a debate whether growth is 7% or 7.5%, but it looks reasonably high; it looks like it is broadening. Overall, we are pretty happy with the trajectory of the economy.
How do you see the government's performance in the past two years in office?
We have a pretty favourable opinion. As I mentioned, structural reforms like the bankruptcy code, financial inclusion. If he (Modi) gets the GST, if he streamlines the bureaucracy, it is going to help. More favourable FDI environment, having states compete with each other—his home state Gujarat is like a leader in innovation—all these things make sense.
Governments have political constraints, so obviously he has got to work with the opposition in the upper house even though he has a large majority in the lower house. Directionally again, the government is in good shape.
How do you think the increasing uncertainty in the global economy will impact India's growth?
India is actually in a relatively good position; it is not that dependent on the rest of the world. India is mostly a domestic story. If it can broaden the consumption story from urban to rural, get some investment behind that, India, of all the countries we cover in Asia, is one of the least exposed to the ups and downs in the global economy.
The markets may cause some problems like a few years ago, but global economy and China's economy may go up or down, but India's economy will remain relatively insulated, though not fully insulated.
What does the rebalancing in China mean for India?
We recently did a paper on that. We started looking at the trade links, the percentage of exports of each country that go to China, and India is actually at the lowest in Asia. So, the trade link does not seem particularly strong. We can tell a story where China becomes a more consumption-led economy, with a rising middle class, demand for services where India competes.
There may be some opportunities on the upside for India, we have to see that. Probably less so on the investment side or the supply chain side. That is going to stay within China and South-east Asia. I don't think too much of that is going to migrate to India.
But India is hoping to gain in low-end manufacturing as China becomes more expensive.
We have to think which sectors. China is getting expensive in textiles, clothing, footwear, low-end electronic components and things like that. We see those migrating to the Mekong and South-East Asia region. Bangladesh is also benefiting. I don't have any evidence of it migrating to India.
Maybe, it is the distance. Also, India is a $2-trillion economy. Moving the needle in India is going to be a lot more difficult than in Bangladesh. So, I would say India is going to be low to moderately impacted from China becoming expensive in some of those low-end industries.
Many experts think the world may have passed the phase where a country like India can replicate the Chinese example of an export-led growth strategy. Has India missed the manufacturing bus?
I don't know if we have really passed that phase. It depends on what we mean. If we mean a big boost in world trade is going to help a bunch of emerging market economies, including India, it is probably not true because global trade growth looks structurally lower.
India's position as a services exporter with some manufacturing is probably a better place to be in if you are rising a little faster than the rest of Asia. India is not going to have an export-led growth like a small, open East Asian country. It is too big. Big continental countries usually do not have export-led growth.
But what about China?
China never got a lot from exports. That story was a bit hyped. Export was definitely part of the story. But exports never contributed anything more than a quarter to Chinese economy. If India gets a couple of points contribution from exports, then it would be great. Exports are going to be a small to moderate growth driver for India; it cannot be a big growth driver. India is going to be overwhelmingly a domestic story. That is where the focus has to be.
The relatively high growth rate of India has its cheerleaders and detractors. Reserve Bank of India governor Raghuram Rajan recently urged not be complacent with the 'fastest-growing economy' tag. What do you think?
Most emerging markets would love to have 8% growth, even the big ones. Brazil's economy, which is roughly of India's size, is contracting now. Putting up a 7.5% growth rate is a fabulous number. Don't let perfect be the enemy of the good. But I can understand where Rajan is coming from. He has done a good job at RBI and he knows not to be complacent.