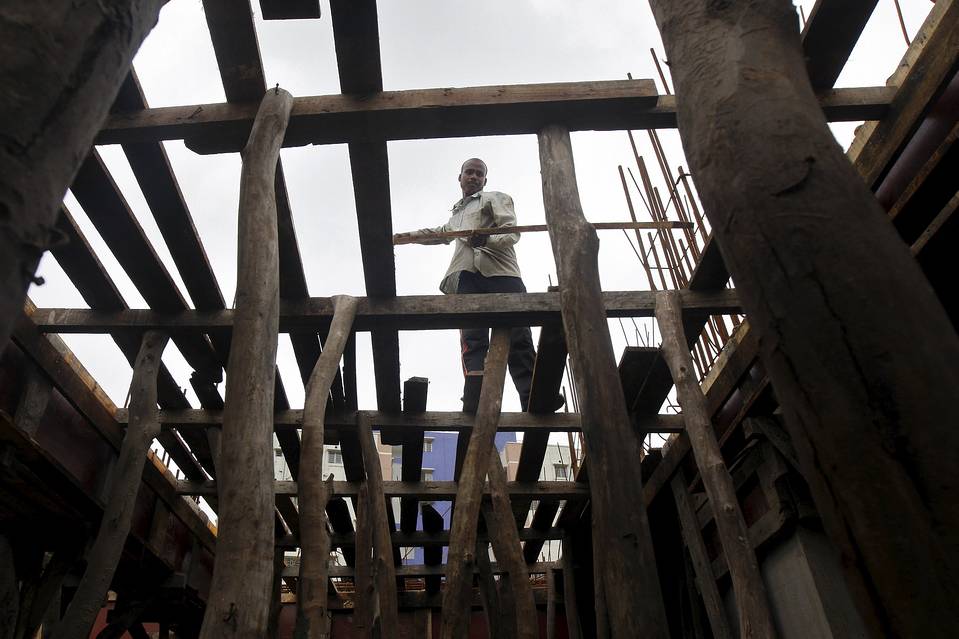 MUMBAI: You can call it the first signs of recovery. If figures of a good offtake in automobiles, oil, power, plastic, road construction and even real estate for the last couple of months are anything to go by, the economy seems to be at the beginning of a turnaround. The strong showing comes on the back of higher retail sales reported by companies, especially during Diwali.
Though a few CEOs are still concerned over the speed of clearances and weak corporate results, a majority of them TOI spoke to believe these are signs of green shoots.
Despite the improvements in macro indicators and growth in sectors like commercial vehicles and construction, which point to a recovery, there was a word of caution with some saying that it could take a few more months for the reality to manifest.
The going so far seems to be good though. Two-wheeler and four-wheeler sales were up 13% and 21%, respectively, year-on-year (YoY) in October, strongly hinting at a demand revival. Oil demand too grew 17% YoY in October, with both transport and industrial demand looking strong. Bitumen (used in road surfacing) sales were up 54% pointing to growth in road construction. Power consumption too was up 11% in September, bringing it into the double-digit growth sphere, said a report by Credit Suisse.
The first signs of a recovery come on the back of aggressive reform measures taken by the government ever since it came to power (see graphic).
Chanda Kochhar, MD & CEO, ICICI Bank, sees two distinct trends – strong macro indicators and growth in select industries picking up. "What's important is despite low monsoon, food inflation is low. Similarly on the ground too, I see clear signs of green shoots emerging given, among others, the unprecedented 9% growth in mining activity by Coal India, which has also led to a significant increase in commercial vehicle sales." What's more, while retail loan demand continues to be strong, she said SMEs related to mining, construction and logistics have begun accessing credit now because of the growth in industries they are connected with.
Harsh Goenka, chairman of the diversified RPG Enterprises, is more direct. "A demand-led recovery process has begun, which will begin to show in the economic indicators sooner than later."
He could be right if figures for real estate, which has seen a protracted period of sluggishness is seen as a barometer of demand. Gagan Banga, VC & MD, Indiabulls Housing Finance, sees early signs of recovery in real estate demand. "Housing registrations in Mumbai's Island City and its suburbs rose 15% in the first seven months of the financial year at 43,608 units, compared to 37,875 last year. There were 6,129 home registrations in October this year, nearly 25% more than last year," Banga said, adding that October 2015 was a good month for markets like Bangalore, Pune, Hyderabad and Ahmedabad too. He expects increased residential sales over the next 12 months though property prices may remain stable for the next 24-36 months.
Anshuman Magazine, CMD, CBRE South Asia, a real estate consultancy, backs Banga. "The prime office market across key cities in India has been doing well in the past few quarters. Till Q3, 2015, approximately 23 million sqft of office space has been taken up during the year with expectations of overall absorption to be 33-35 million sqft by year end." Figures from Colliers Jardine, another property consultancy suggests a similar trend. What helped in the recovery, according to a Credit Suisse report, is the government's focus on bottom-up growth rather than top-down. A good growth in oil, power and auto demand for two months points to a reviving economic momentum, it said.
The results are visible with luxury car maker Mercedes-Benz growing at strong 34% in the first nine months, selling more than 10,000 units. Bolstered by these numbers and the signs of recovery, the company is eyeing another year of strong double-digit growth, Roland Folger, MD & CEO, Mercedes India, said. The growth witnessed in construction is now leading to an extra boost in investments. As compared to the average spending of Rs 30,000 crore over the last three years, National Highways Authority of India chairman Raghav Chandra expects to spend Rs 55,000 crore this year, demonstrating a 30% jump. "It has been slow, painful and complex but the action on the ground points to a recovery," said Chandra.
Is it a flash in the pan?
While India Inc is exuding a positive sentiment on the new set of growth numbers, it remains unsure whether these numbers are merely a flash in the pan. Jamshyd Godrej, CMD, Godrej & Boyce Manufacturing Co, feels good growth in oil, power and auto demand over two months could be an early sign of economic growth reviving. "However, it is risky to predict growth based on these data points. It is essential to see wider and more broad-based indicators in order to ascertain growth."
Videocon group chairman V N Dhoot, too, seems to be cautiously optimistic in calling it a recovery. "Some sectors such as ferrous and non-ferrous metals would take longer to see real growth.", he said.
Experts believe it should take a couple of quarters for the micro growth to catch up with the macro. Ajit Ranade, chief economist, Aditya Birla Group, said though there are signals of a turnaround and the macro (GDP, fiscal deficit, inflation rate) is looking good, but the micro is yet to corroborate with the macro. "Exports, for instance, have done very badly. Credit offtake from the banking system has been poor. Corporate results have not been good. There is unutilized capacity in the industry," he said.
At another level, it could get even bigger. What is required now is a much bigger multiplier effect in the form of investment in construction and infrastructure. Kochhar sums up saying once defence and railway privatization gathers momentum, there would be a bigger multiplier effect on the economy.