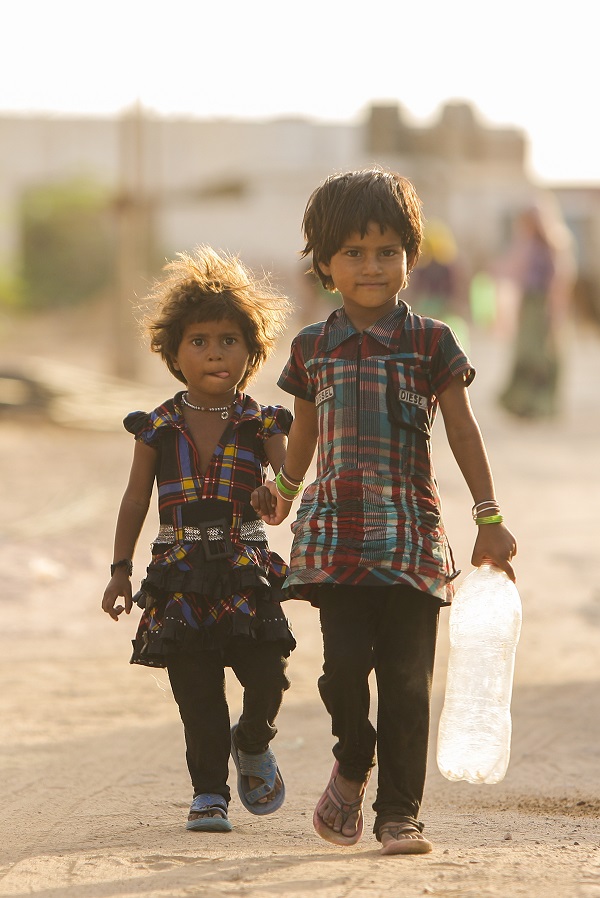 India has the world's highest number of people without access to safe and clean water, a global charity said on Tuesday.
The findings of a report, "Water: At What Cost? The State of the World's Water 2016", was released by WaterAid on Tuesday to mark World Water Day.
"Nearly 76 million people in India have no access to a safe water supply. Most of those people are living on around £3 a day. Poor management of water resources is the biggest problem holding India back from reaching all of its population with water supplies," the global charity said.
5 per cent of the Indian population is forced to either buy water at high rates or use supplies that are contaminated with sewage or chemicals.
China holds the second spot, following India, in the list of countries "with the greatest numbers of people living without  access to safe water".
Those without water access in India are forced to spend an average of about 72 cents to buy 50 liters (13 gallons) of water a day, the amount recommended by the World Health Organization, according to the report. That's nearly 20 per cent of their daily income, according to the report.
"Today, more than 650 million people are living without access to an 'improved' source of drinking water.The price paid by these communities – in wasted income, ill-health, and lost productivity – is extremely high, and has a devastating impact from the family to the national level," said the report.
In Indian aquifers provide 85 per cent of drinking water, but levels are falling in 56 per cent of the country.
India's neighbouring Sri Lanka figures in the list of 20 countries who have made the greatest improvement  in increasing access to safe water.
Indian Prime Minister Narendra Modi recently announced a set of initiatives, among them theSmart Cities Mission, to make Indian cities globally competitive growth centres. This will involve a modernisation programme in which providing clean water will be high on the agenda.