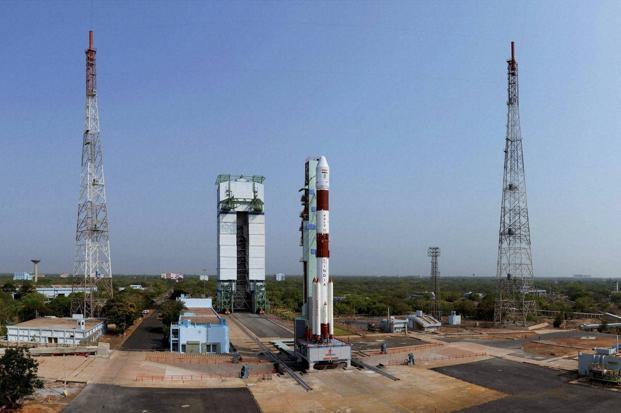 New Delhi: In a step that is expected to reduce India's dependence on foreign navigation systems such as US Global Positioning System (GPS), India on Thursday successfully launched the seventh and final satellite of the Indian Regional Navigation Satellite System (IRNSS)—IRNSS-1G.
"India is now proudly among five nations in the world which have established their own satellite navigation system. Until today, we were reliant on GPS and systems from other nations, but today we are independent," said Prime Minister Narendra Modi, naming the system NAVIC, or Navigation With Indian Constellation, dedicating it to India's fishermen and navigators.
The four other countries/blocs that have their own navigation satellite systems are the US, Russia, China and the European Union.
The Indian Space Research Organisation (Isro) launched the satellite on board the Polar Satellite Launch Vehicle (PSLV-C33), the workhorse rocket of the space agency, at 12.50pm on Thursday.
IRNSS is an independent regional navigation satellite system developed by India that consists of a constellation of seven satellites. It is designed to provide accurate position information to users in India as well as those in a radius extending to 1,500km from its borders.
"This system has so much potential to be useful not only for the whole country, but also our neighbouring Saarc countries which are dependent on foreign systems and can now make use of this Indian system," Modi added.
Saarc refers to the South Asian Association for Regional Cooperation.
IRNSS is expected to provide a positional accuracy of better than 20m in the primary service area. It involves placing three satellites in suitable slots in a geostationary orbit, 35,786km above the Equator, and the remaining four in geosynchronous, elliptical orbits designed to keep the satellites within view of ground stations.
The system will provide two types of services—a Standard Positioning Service for all users and a Restricted Service, an encrypted service for authorized users only.
Some of the applications provided by IRNSS would be terrestrial, aerial and marine navigation, disaster management, vehicle tracking and fleet management, integration with mobile phones, precise timing, mapping and geodetic data capture, terrestrial navigation aid for hikers and travellers, and visual and voice navigation for drivers.
Overdependence on any foreign system is not good, said Ajey Lele, a research fellow at the Institute for Defence Studies and Analyses, New Delhi. "It is unique as it is in the geostationary orbit, which will help it focus on India with a higher resolution," said Lele. "Based on this successful launch, we can now think of expanding further as China did with BeiDou navigation system."