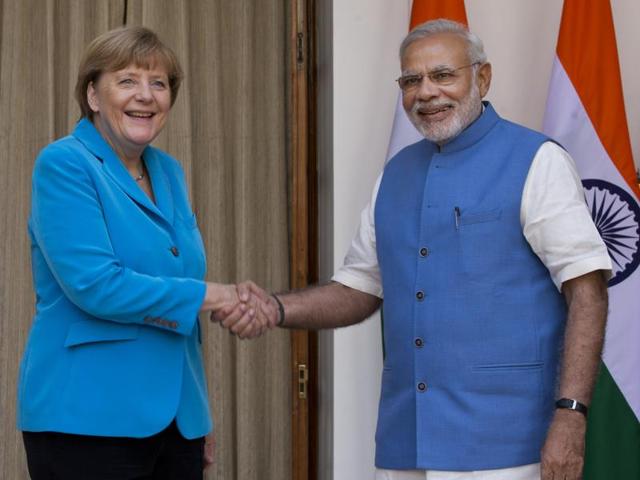 NEW DELHI: India and Germany today signed an agreement to set up a separate body to fast-track investments by German companies in the country and weed out the obstacles faced by them in conducting business here.
"We have signed a fast track agreement in which we will closely monitor on a monthly basis all issues faced by German companies in India," DIPP Secretary Amitabh Kant said at a Indo-German Business Roundtable here.
The agreement, signed between Department of Industrial Policy and Promotion (DIPP), Ministry of Commerce, and Ministry of Economic Affairs and Energy (Germany), will set up a separate body which will be functional by March 2016, according to a senior official of the German embassy in India.
The body will fast-track investments by German companies into India by regularly screening problems faced by them.
Kant also emphasised that Indian and German companies must work closely, pointing out that "German companies have a unique expertise which India must tap into".
"Opportunity for growth has just begun. We would like German companies to partner with us. I extend an invitation to German companies to come and set up manufacturing facilities in India," he said.
German Chancellor Angela Merkel, who is currently on a visit to India, today held talks on stepping up bilateral cooperation with Prime minister Narendra Modi here.
Other agreements signed include an MoU between Gujarat International Finance Tec-City (GIFT City); Infrastructure Leasing and Financial services Limited (IL&FS) and Siemens Limited to develop smart mobility solutions for GIFT.
A pact was also signed between TATA Power Company Limited and Rohde & Schwarz GmbH&Co. KG to cooperate in the field of terrestrial radio communiactions using software defined radios.
Besides, two more agreements signed include one between OPG Group and IBC Solar AG for the development and implementation of solar PV projects in India; and another one between Infineon Technologies India Pvt Ltd and National Skills Development Corporation for a tie up for skill development programme in semi-conductor manufacturing.
At a separate venue, a framework MoU was signed today between the Department of Heavy Industries (DHI), Govt of India and Fraunhofer, Germany with the latter as "Technology Resource Partner".
The objective of the agreement is to support and augment the "Make in India" programme through increasing the innovation and technology prowess of the Indian industry.
The activities include creating a roadmap for technological development for Indian industry, identifying and plugging technology gaps.