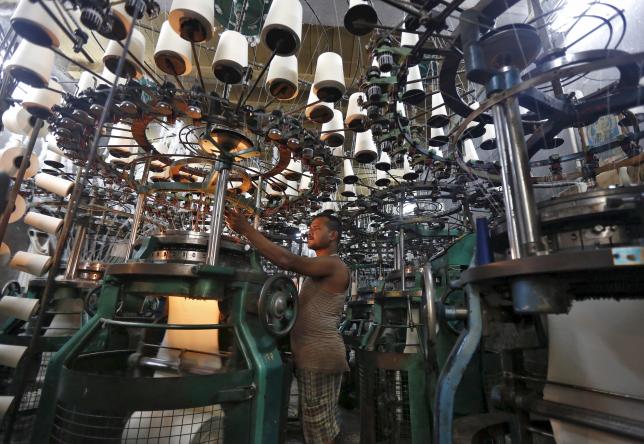 Growth in India's manufacturing sector slowed sharply in April as demand weakened, a business survey showed on Monday, reinforcing views that the central bank will have to cut interest rates again in coming months.
The Nikkei/Markit Manufacturing Purchasing Managers' Index fell to a four-month low of 50.5 in April from March's 52.4, nearing the 50 mark that separates growth from contraction and the lowest reading of the year.
The pace of growth in both domestic and foreign orders dwindled, pushing firms to reduce output. The output sub-index fell to a two-month low of 51.0 from 54.2.
"The PMI data for India show a marked slowdown in output expansion during April, as growth of new work ground to a halt," said Pollyanna De Lima, an economist at Markit.
Weak demand forced firms to absorb much of the increase seen in input costs and they kept selling price rises subdued.
In March, retail inflation hit a six-month low and Reserve Bank of India Governor Raghuram Rajan said monetary policy would remain accommodative.
The RBI cut its repo rate by 25 basis points to 6.50 percent on April 5, its lowest in more than five years. It also raised the reverse repo rate to ensure more availability of cash in the banking system.
Economists in a Reuters poll predicted the RBI will cut rates again between July and September.