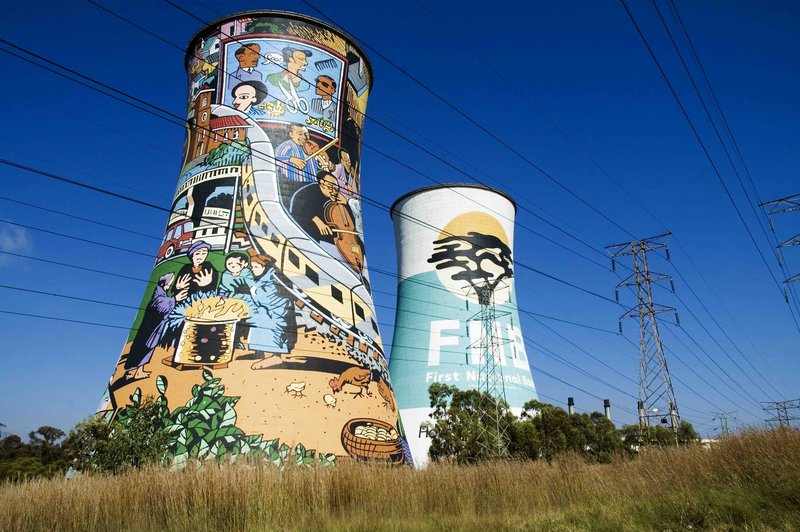 ACCRA: With the mega India-Africa summit in New Delhi later this month, India is eyeing a 2,600 GW pie over the next 10 years in Africa, which has 13 percent of the world's population but 48 percent of the global population without access to power.
"There are immense opportunities to the tune of 2,600 GW over the next 10 years which would result in a number of transmission line projects," Vijay Kumar Chohan, executive director for international operations at Bharat Heavy Electricals Limited ( BHEL), told stakeholders at a meeting organised by the EXIM bank.
Yaduvendra Mathur, the chairman and managing director of India's EXIM Bank said it has, in collaboration with the African Development Bank, set up a Project Development Company (PDC) in Africa to identify and develop infrastructure projects to provide the Indian private sector an opportunity to invest in and implement such projects.
"The PDC is expected to provide specialist project development expertise to take the infrastructure project from concept to commissioning. The PDC shall focus on infrastructure projects that have specific strategic interest to India," Mathur said at the meeting.
Africa's situation is dire as international consulting firm McKinsey has pointed out that from an electricity-access point of view, the sub-Saharan region's situation is the world's worst.
"This means that almost 600 million people in sub-Saharan Africa lack access to electricity. Only seven countries – Cameroon, Co'te d'Ivoire, Gabon, Ghana, Namibia, Senegal and South Africa – have electricity access rates exceeding 50 percent. The rest of the region has an average grid access rate of just 20 per cent," the McKinsey report added.
The only other region with an imbalance similar to Africa is South Asia, with 23 percent of the world's population and 34 percent of the people without access to electricity.
Given the EXIM Bank's efforts, it looks like Indian companies may be able to tap into a market that Mckinsey has projected will consume nearly 1,600 terawatt hours by 2040, four times what was used in 2010.
"That forecast is based on a number of important factors, including a five-fold increase in GDP, a doubling of population, electricity-access levels reaching more than 70 percent by 2040, and increased urbanization," the report added.
The report said Africa's power sector is significantly underdeveloped, both with energy access, installed capacity, and overall consumption, adding that sub-Saharan Africa's residential and industrial sectors suffer electricity shortages resulting in the countries struggling to sustain GDP growth.
"The stakes are enormous. Indeed, fulfilling the economic and social promise of the region, and Africa in general, depends on the ability of government and investors to develop the continent's huge electricity capacity," McKinsey said.
It said, the only countries that have electrification rates of less than 80 percent with GDP per capita greater than $3,500 are those with significant wealth in natural resources, such as Angola, Botswana, and Gabon. But even they fall well short of economic prosperity.
The report said, sub-Saharan Africa is incredibly rich in potential power-generation capacity. It estimated that, the continent has a 1.2 terawatts of capacity; including solar, there is a staggering 10 terawatts of potential capacity or more.
The report said, there is potential for about 400 gigawatts of gas-generated power, with Mozambique, Nigeria, and Tanzania alone representing 60 percent of the total capacity; about 350 gigawatts of hydro, with the Democratic Republic of the Congo (DRC) accounting for 50 percent; about 300 gigawatts of coalcapacity, with Botswana, Mozambique and South Africa representing 95 percent of this; and 109 gigawatts of wind capacity, although it is relatively expensive compared with other sources.
If every country builds what it needs, McKinsey estimated that the region would require about $490 billion of capital for new generating capacity, plus another $345 billion for transmission and distribution.