Brazil's top two economic envoys have expressed confidence in the country's economic ties with China and worries about the impact of interest rate hikes in the United States.
They voiced their opinions during the World Bank Group and International Monetary Fund Annual Meetings which ended Sunday here.
Brazilian Finance Minister Joaquim Levy and Central Bank Governor Alexandre Tombini stressed that the country, though mired in a sluggish economy, is not out of options, especially due to its trade ties with China, its largest trading partner.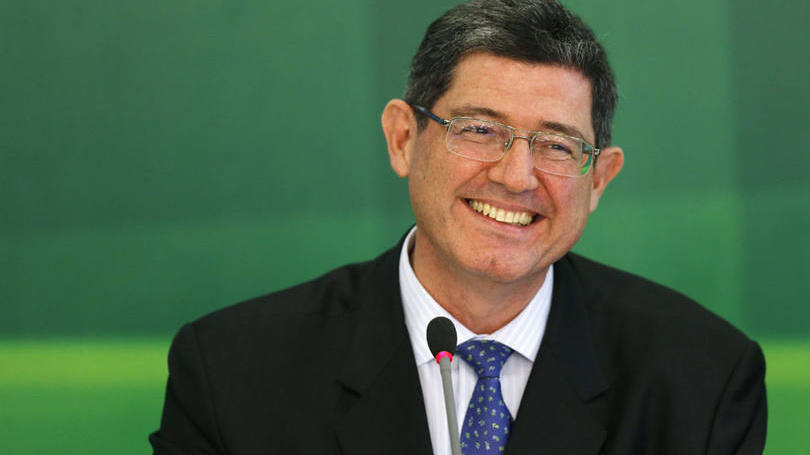 Prior to its annual meetings this week, the International Monetary Fund (IMF) predicted Brazil's gross domestic product (GDP) would drop 3 percent this year and would further drop 1 percent in 2016.
Levy said Brazil is sanguine about China's economic rebalancing, adding that "Brazil is not in a bad situation due to China's transformation."
"We are facing internal decisions that have affected our GDP. Brazil is a broad-based economy; we have a lot of flexibility (in our commercial ties) with China," he said.
While exports of iron ore might suffer, many of Brazil's exports to China such as seed oil, meat, machinery, vehicles and sugar should continue unabated.
When it comes to the United States, Brazil has more to worry about.
By Friday, the Brazilian currency, the Real, has lost around 30 percent of its value against the U.S. dollar in 2015, with trading continuing to fluctuate widely in most days. The Real reached 4.50 against the U.S. dollar at its worst.
In a gesture to save the economy, Brazilian President Dilma Rousseff announced in early October a wholesale reshuffle, which saw her scrap eight ministries, lower salaries of her cabinet members and hand key positions to allies in Congress.
However, Rousseff once again failed to gain support in Congress last week for a package of financial measures she believed would help rebalance the country's growing debt.
On Wednesday, a federal audit court also ruled against the president, saying she violated fiscal responsibility laws. Meanwhile, the corruption scandal surrounding the state oil giant Petrobras rolls on, dragging down more politicians and businessmen.
In Lima, Tombini and Levy have gone on the offensive, saying that despite the fall of the Real, the country has not suffered any capital flight.
Tombini also said Friday that Brazil was pressing ahead with its fiscal adjustment, despite the depreciation of the Real and the falling exchange rate.
"We have a liquidity buffer. We have very tight prudential regulation. We protect the derivatives market. Investors can protect themselves against fluctuations," he said.
However, Paul McNamara, an emerging markets debt expert, told the Financial Times that while "the external balance is coming back into line…growth is horrendous, inflation is a few months away from turning around, and the fiscal side is just bottomless."
In Lima, Levy was very positive, saying Brazil "used the money in the good times to develop education and increase the middle class, which will help us get out of recession."
"We need to encourage investment and pension funds around the world to invest in real assets," he added.