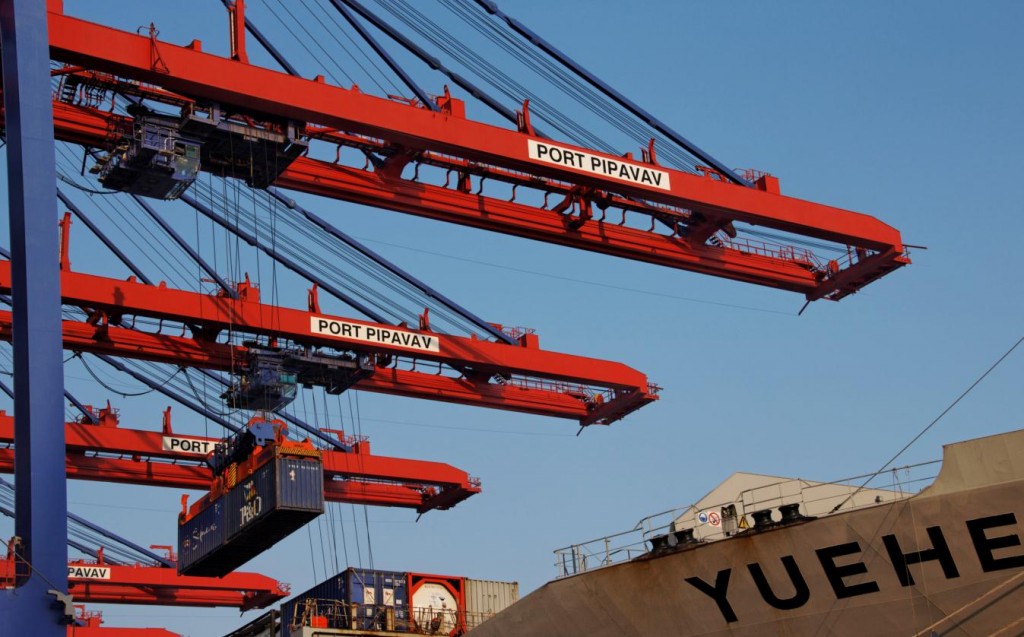 Contracting for the 11th month in a row, India's merchandise exports fell 17.53% in October to $21.35 billion, mainly due to a steep fall in shipments of petroleum products, iron ore and engineering, amid a broader demand slowdown.
The imports too shrank an annual 21.15% to $31.12 billion in October, narrowing the trade gap to $9.76 billion, from $13.57 billion in the same month last year. Exports in October 2014 were valued at $25.89 billion.
Gold imports during the month under review showed a sharp decline of 59.5% at $1.70 billion.
The cumulative exports during April-October this fiscal came down by 17.62% to $154.29 billion as against $187.2 billion in the same period last year, according to data released by the Commerce Ministry.
The trade deficit during the first seven months of the current fiscal has shrunk to $77.76 billion as against $86.26 billion last fiscal.
Oil and non-oil imports in October slid 45.31% and 9.93% to $6.84 billion and $24.2 billion, respectively.
On the export front, shipments of petroleum products tumbled 57% to $2.46 billion while those of iron ore sharply declined by 85.53% to $2.95 million.
Engineering products were no exception, shipments of which took a knock of 11.65% at $4.57 billion. In September, the country's exports went down 24.33%.