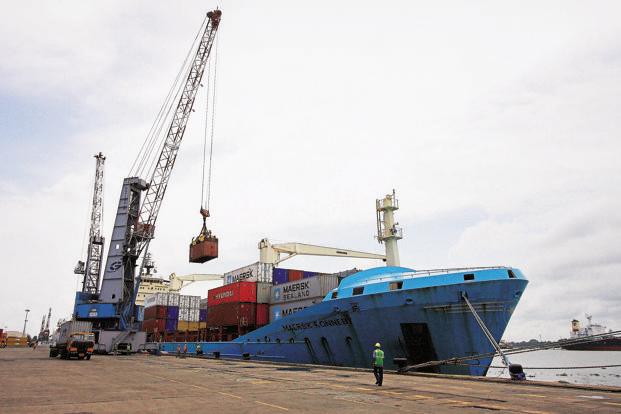 New Delhi: India's exports contracted for the 13th month in a row in December due to tepid global demand but trade deficit widened due to a jump in import of gold and electronic items.
Data released by the commerce ministry showed that during the month exports contracted 14.75% to $22.3 billion, while imports shrank 3.9% to $33.9 billion, amounting to a trade deficit of $11.7 billion.
India's overall exports are projected to decline by 13% from previous year's level to $270 billion by the commerce ministry. Non-oil imports picked up 7.63% during December at $27.3 billion, while oil imports contracted 33.2% to $10 billion during the month due to falling crude oil prices.
Imports of vegetable oil (34%), pearls and other precious stones (1.9%), electronic goods (21%) and gold (179%) increased during the month. Contraction in machinery equipment (-1.1%), transport equipment (-38.8%) and project goods (-29.1%) indicates no signs of a pick up in investment demand in the country.
Among major items, exports of drugs and pharmaceuticals (8.2%), chemicals (1.1%), ready-made garments (5%) increased in December, while gems and jewellery (7.8%), engineering goods (-15.7%) and petroleum products (-47.7%) contracted.