NEW DELHI: India is coordinating with various countries to ensure an "equitable and balanced" agreement at the forthcoming UN climate change summit in December, Union Environment Minister Prakash Javadekar said today.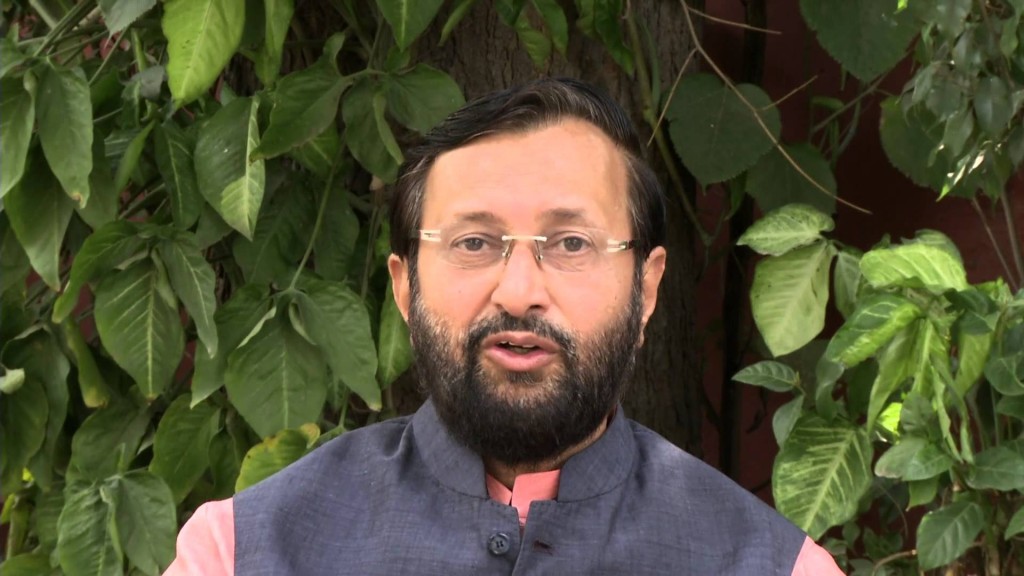 He also said the government was in the process of finalising its post-2020 Climate Action Plan to the United Nations Framework Convention on Climate Change (UNFCCC), and had taken up a "multi-stakeholder" dialogue to finalise the country's proposed greenhouse gas emission cuts.
"Government of India has undertaken an elaborate multi- stakeholder consultation process for finalising its Intended Nationally Determined Contributions (INDCs) for submission ahead of the expected date.
"A series of consultative meetings have been held with various ministries, think tanks, institutions, industry associations, NGOs and civil societies in this regard," Javadekar told the Lok Sabha.
He said India has been advocating a "strong and ambitious" outcome in Paris in accordance with the principle and provisions of the UNFCCC and highlighting the strong domestic initiatives of the new government on climate change.
"India has been coordinating with G-77 and China, BASIC (Brazil, India, China and South Africa) group of countries and the Like Minded Developing Countries (LMDCs) for ensuring an equitable, comprehensive and balanced agreement in Paris," Javadekar said.
Replying to another question, Javadekar said as per analysis of World Resources Institute (WRI), in per capita emissions for top ten emitters, India was at the bottom rank with average per capita emissions of around 1.92 tonnes of carbon dioxide equivalent, while that of Canada was 24.6 tonnes, US 19.6 tonnes, Russia 15.3 tonnes and China 7.69 tonnes in 2011.
"These are many times more than India's per capita emission average. India's per capita emissions are only one third of the global average," Javadekar said.