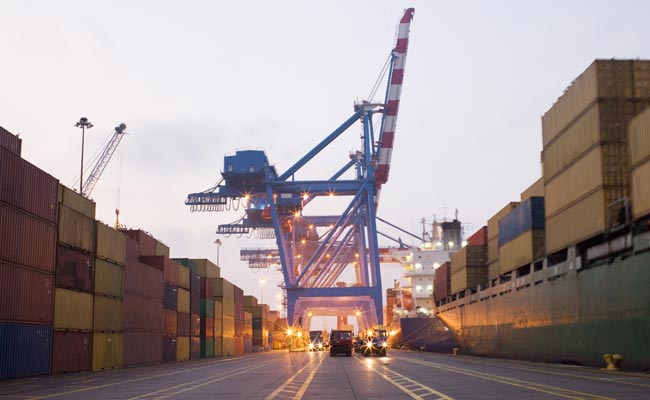 WASHINGTON: India could increase its exports by $500 billion per year by joining the next stage of the Trans-Pacific Partnership (TPP) trade agreement after implementing economic reforms proposed by the Narendra Modi government, according to a new study.
The study "India's Rise: A Strategy for Trade-Led Growth" by C Fred Bergsten of the Peterson Institute for International Economics, was released in Washington on Thursday ahead of the first-ever India-US Strategic and Commercial Dialogue starting Monday.
Presenting the study at an event in Washington, Mr Bergsten argued trade liberalization would enable India to increase its annual economic growth to 8 to 10 percent, as targeted by the government of Prime Minister Modi.
Millions of new jobs would be created as a result, and poverty would be substantially further reduced, he said.
"By contrast, India will lose as much as $50 billion of current exports because of increasing discrimination against it by other countries if it remains outside the new global trade network," according to the study.
This network, Bergsten pointed out, includes the plurilateral agreements on international services, environmental goods, and government procurement now being negotiated in and around the World Trade Organization as well as the TPP and other megaregional arrangements.
"To be accepted into these agreements, and to participate in them effectively, India will have to implement the economic reform programme proposed by the Modi government," he said.
It will also have to liberalize its own markets to international trade and investment in order to persuade other countries to open their markets to its exports.
To join the TPP, or a Free Trade Area of the Asia Pacific as proposed by China that might succeed it, India will probably first have to join the Asia Pacific Economic Cooperation (APEC) forum within the next couple of years.
Noting that US President Barack Obama has welcomed India's interest in APEC, Mr Bergsten said: "If India adopts the needed policy changes, (we) should strongly support Indian membership."
The first India-US Strategic and Commercial Dialogue starting Monday is a followup to the decisions taken during Obama's January visit to India when the two countries had projected a target of $500 billion of bilateral trade.
Peterson Institute's study exploring possible ways of expanding India-US partnership, according to Indian diplomats, reflects the desire of both sides to deepen the partnership.
Mr Bergsten is a member of the President's Advisory Committee for Trade Policy and Negotiations and has chaired the Private Sector Advisory Group to the US-India Trade Policy Forum since 2007.