The Minister for Science, Technology and Earth Sciences, Dr. Harsh Vardhan has said that India supports multilateral funding system which would provide the basis for announcing BRICS Call for Proposal to support multi-country research projects. He was addressing the 3rd Ministerial Meeting of BRICS – Brazil, Russia, India, China and South Africa on Science, Technology and Innovation (STI) at Moscow today. He said active co-investment of resources including funds from each BRICS partner country in support of BRICS Call for Proposal is desired.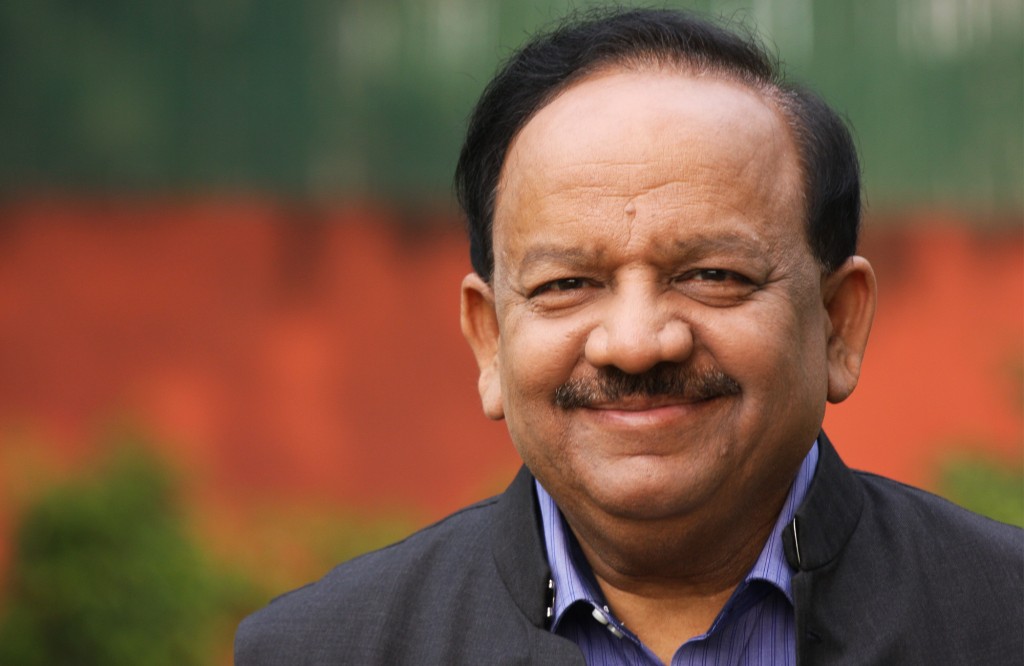 He said that Indian Government attaches great importance to its engagement with BRICS which has emerged as a valuable forum for consultation, coordination and cooperation on contemporary global and regional issues of mutual interest.
At today's meeting India has supported creation of BRICS Research and Innovation Networking Platform (RINP) under which it expects a BRICS Innovation Corps to be created and that an inventory of innovative products, services and solutions would be maintained.
India also welcomed the proposed BRICS initiative on 'Global Research Advanced Infrastructure Network' (GRAIN). Dr. Harsh Vardhan said that all BRICS countries must identify their common needs and share information on existing major research infrastructure specially those engaged in addressing the common societal challenges as well as those under construction or those that can be developed in future to avoid duplication of resources and money.
Dr. Harsh Vardhan said that the BRICS STI Cooperation MoU signed in Brasilia in March 2015 captures the spirit in connecting usefulness of knowledge and innovative products to usefulness of society.
He said as a follow up of the BRICS Young Scientist Forum mooted and being coordinated by India, a five (5)-day BRICS Young Scientist Conclave will be held at the National Institute of Advanced Studies (NIAS) in Bangalore, India during March 2016, with intent to create BRICS Young Scientists Corps.
The minister called upon BRICS countries to collectively explore the merit of establishing a BRICS Young Scientist Forum Secretariat in India with the Department of Science and Technology of India as the coordinator and with the commitment and support from all BRICS countries. This would give pace to building and implementing the BRICS Young Scientist's Regional Scientific Programs, he added.
The Minister said in the area of Geo-spatial Technology Applications, India will be hosting the first BRICS Working Group meeting on the theme – 'Geospatial technology for good governance and decision making through collaboration and partnership', to come with detailed actions and joint project proposals which could then be supported by BRICS countries. India had earlier taken the leadership in the area of geospatial technologies and its applications among the BRICS countries for mutual cooperation.
He informed the BRICS Ministerial meeting that India would be willing to coordinate a new additional BRICS Thematic Leadership role in Nanotechnology. He proposed that it could be an integral part of the BRICS STI Cooperation Work Plan 2015-2018, by adding it to the current basket of BRICS Thematic Leadership Areas. He said this should consolidate BRICS leadership at the global level in the area of Nanotechnology and its applications in areas of health, energy, environment etc. Dr. Harsh Vardhan said that BRICS countries should also have a cooperation plan to provide affordable healthcare to its people.
India also outlined the scope of BRICS Project on Technology Foresight on Climate Systems to be implemented as part of BRICS STI Work Plan 2015-2018 and called for a focus on developing a roadmap for relevant best technologies available for climate change mitigation and adaptation.