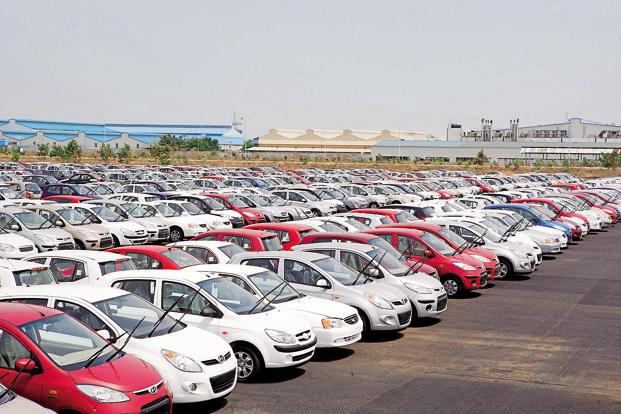 Mumbai: Auto sales in India rose at a brisk pace in May as buyers lapped up new models. Sales at India's top three passenger-vehicle makers advanced 10% each, even though uncertainties surround the fate of diesel cars and utility vehicles in the world's fastest growing car market.
Sales at market leader Maruti Suzuki India Ltd grew 10.6% to 113,162 in May. The volumes were led by 11% growth in compact car models, including the Swift, Celerio, Baleno and Dzire. Sales of such models advanced to 46,554 units against 41,926 units a year ago. But the demand for entry-level cars has slipped, reflecting the changing preference in favour of costlier and feature-rich models. Sales for cars such as the WagonR and Alto slipped 5.6% to 33,105 units over the last year.
Driven by the compact SUV model Vitara Brezza, utility vehicle sales at Maruti jumped to 13,596 units from 5,567 units a year ago. Sales of compact sedan the Dzire Tour dropped 19.9% to 2,555 units over last year.
Car sales in India have been advancing at a steady clip month on month, led by new models, a pickup in the economy, low fuel prices and benign interest rates.
Boosted by improved agricultural performance and growth in consumption, India's economy accelerated in the March quarter of 2015-16 to grow at 7.9%.
The forecast of a good monsoon, together with the implementation of Seventh Pay Commission's recommendations on hikes for government employees (with sizeable arrears) is likely to add further heft to consumption demand in the economy.
"Our (sales growth) forecast for fiscal year 2016-17 remains at 7.8% based on the assumption of a normal monsoon," CARE Ratings said in a note on 31 May.
Hyundai Motor India Ltd, the second largest carmaker by sales volume, also saw its numbers advance by 10.4% to 41,351 units as models such as the Creta SUV and i20 retained traction.
The overall passenger vehicle market was estimated to have grown 7.6% in May from a year earlier, said Rakesh Srivastava, senior vice-president (sales and marketing) at Hyundai Motor India Ltd.
The growth, he pointed out, was largely driven by utility vehicles that advanced 28% against a small growth of 2% registered by cars.
Utility vehicles sales at Mahindra and Mahindra Ltd rose 10% to 18,648 units over the same month a year ago on demand for its new KUV1OO among other models. This, even as the ban on big diesel vehicles in Delhi and its suburbs dented some sales.
The region accounts for 7% of the company's national sales.
Sales continued to advance at a fast pace at Renault India Pvt. Ltd, driven by demand for its Kwid model. During the month, Renault's sales jumped 132% to 8,343 units from a year ago. The local arm of the French auto maker is now inching closer to Tata Motors Ltd in the pecking order.
But not all firms saw the new models drive up the overall volumes. Tata Motors, the maker of Tiago and Nano models, sold 8,617 units in May, a decline of 22% from a year earlier. Volumes at the Mumbai-based company dropped despite good response for its Tiago hatchback car.
Honda Cars India Ltd, local arm of the Japanese carmaker, which was hoping to ride on the BR-V, a seven-seater sports utility vehicle launched 5 May, saw a rather tepid response to the new offering—selling only 2,344 units. Clearly, this didn't help its overall volume which dropped 25% to 9,954 units from a year ago.
"The trend of volumes being concentrated only among the top three companies doesn't seem to be cracking up," said Kumar Kandaswami, senior director, Deloitte Touche Tohmatsu India Pvt. Ltd, a consulting firm. However, a persistent low inflation coupled with an average growth of 8%-10% in the salaries and a pent-up demand are driving sales at the auto firms. With all the enablers in place, clocking a 6-7% sales growth month on month should not be tough, said Kandaswami.
Meanwhile, notwithstanding rural distress, all two-wheeler makers registered growth during the month from the year-ago period. Sales of market leader Hero MotoCorp Ltd grew 2% to 583,117 units. Honda Motorcycle and Scooter India Ltd, that has been steadily closing the gap with Hero, despatched 415,902 units—an increase of 17% over the last year.
TVS Motor Co., Royal Enfield, India Yamaha Motor Pvt. Ltd too saw sales rise in double digits over the last year.
Nitesh Sharma, an analyst at PhillipCapital said he estimates two-wheeler sales to advance 7%-8% in the current year.
"It's likely to be led by a latent demand as well as the prospect of good monsoon," said Sharma.