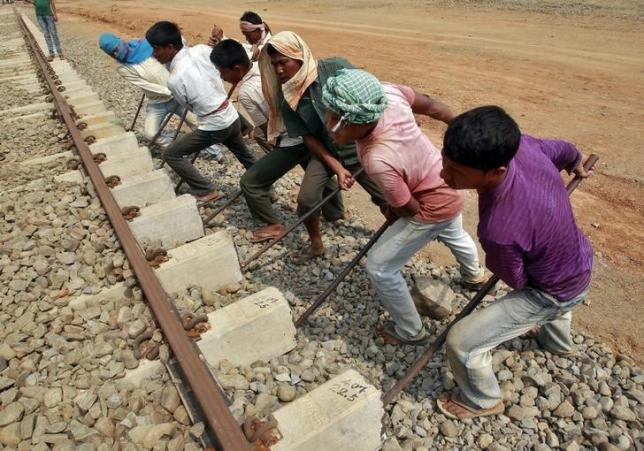 India has appointed Chinese, French and Spanish firms to conduct studies into building three high-speed rail lines linking its major cities, the railways ministry said on Wednesday.
A consortium led by China's national train operator has been chosen to conduct a feasibility study for a 1,200 kilometre line between Delhi and the country's financial capital Mumbai, the ministry said in a statement.
France's SYSTRA engineering consultancy will lead a consortium conducting a study into a proposed line between Mumbai and the southern city of Chennai, and Spanish transport consultancy Ineco will do a feasibility study on connecting Delhi with Kolkata in eastern India.
China last year offered to pay for a study into a line linking Delhi and Chennai, completing a quadrilateral of routes crisscrossing the country that would drastically speed up travels times between India's major cities.
The country's British-built railway network is vast but old and has laboured under years of insufficient investment and much of it is now slow, badly congested and often cited as a symbol of how far Indian infrastructure lags China's.
India's fastest train, dubbed "semi high-speed" by locals, runs at around 160 kilometres per hour, barely a third of the top-speed of China's fastest, along a short stretch in the north.
Attracted by the scale of India's transport needs, rail companies have been aggressively campaigning to export their technology, although the Indian government has not said how it would pay for the high-speed lines if they eventually get the green light.
A study into another high speed project — a 500-kilometre route between Mumbai and Ahmedabad — is being conducted by the Japan International Cooperation Agency. The study has estimated that the project would cost 600 billion rupees ($9.1 bln).