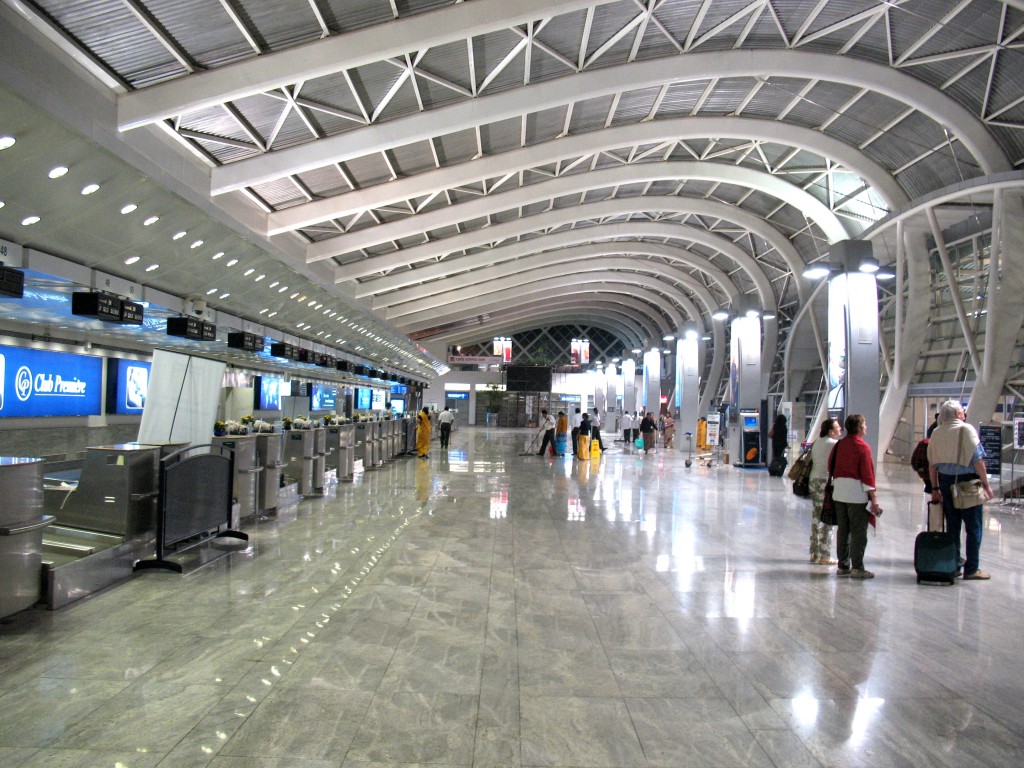 Mumbai: India is among the five fastest-growing aviation markets globally with 275 million new passengers and will displace the UK as the third largest in 2026.
India has bounced back from a subdued 2014, and is seeing a strong increase in domestic frequencies, according to International Air Transport Association (IATA), a lobby group that represents nearly 260 airlines, comprising 83% of global air traffic.
"The five fastest-increasing markets in terms of additional passengers per year over the forecast period will be China (758 million new passengers for a total of 1.196 billion), the US (523 million for a total of 1.156 billion), India (275 million for a total of 378 million), Indonesia (132 million for a total of 219 million) and Brazil (104 million for a total of 202 million)," IATA data showed on Thursday.
In terms of routes, Asian, South American and African destinations will see the fastest growth, reflecting economic and demographic growth in those markets, IATA said.
"Indonesia-East Timor will be the fastest growing route, at 13.9%, followed by India-Hong Kong (10.4%), within Honduras (10.3%), within Pakistan (9.9%) and United Arab Emirates-Ethiopia (9.5%)," it said.
Globally, China is expected to overtake the US as the world's largest passenger market (defined by traffic to, from and within) by 2026. It will account for some 1.19 billion passengers, 758 million more than 2014 with an average annual growth rate of 5.2%.
India will displace the UK as the third-largest market in 2026, with Indonesia rising to number five in the world, IATA noted as one of the key trends in the 10 largest air passenger markets.
"The demand for air transport continues to grow. There is much work to be done to prepare for the 7 billion passengers expected to take the skies in 2034," said Tony Tyler, IATA's director general and chief executive officer.
Incidentally, passengers carried by Indian airlines during January-October 2015 touched 66.06 million, against 55.06 million during the corresponding period the previous year, registering a growth of 19.96%, according to data from the Directorate General of Civil Aviation.
India's airlines are expected to post a lower combined loss of $550-550 million in the year to 31 March, down from the June estimates of $680-750 million, according to consulting firm Capa India in its India outlook report released in October.
To cash in on the momentum in passenger demand, IndiGo, India's largest domestic airline by passengers, confirmed an order to buy as many as 250 Airbus A320neo single-aisle jetliners last month. At the listed price, the order is worth $26.5 billion.
IndiGo has confirmed that robust passenger demand was one of factors that led to the confirmation.
In 2005, IndiGo placed an order for 100 A320s, all of which have been delivered.
Jet Airways (India) Ltd on 10 November said it will buy 75 fuel-efficient Boeing 737 MAX aircraft at a list price of $8 billion from Boeing Co., as India's second-largest airline races to catch up with rivals who have previously ordered similar planes.
This is the single-largest aircraft order yet from Jet, which will start taking delivery of the planes from mid-2018.
Another listed airline, SpiceJet Ltd, is also considering placing a large aircraft order to capitalise on the boom in passenger growth.