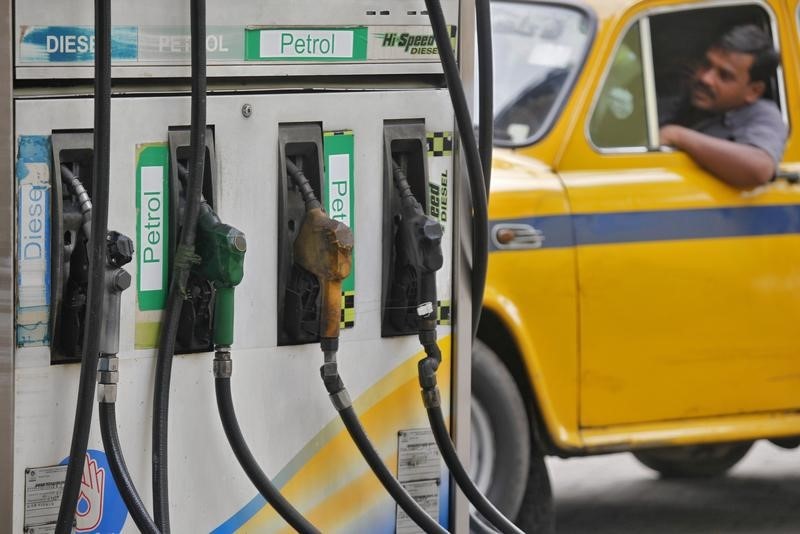 NEW DELHI: India is not just a bright spot in economic growth worldwide but also in terms of energy demand, BP Group Chief Economist Spencer Dale said as he saw the country's import dependence rising in next two decades.
India's energy production rises by 117 per cent to 817 million tons of oil equivalent to 2035 while consumption grows by 128 per cent, according to BP's Energy Outlook 2035.
Oil imports rise by 161 per cent from current level of 190 million tons and account for 61 per cent of the net increase in imports, followed in volumetric terms by increasing imports of coal (96 per cent) and gas (270 per cent).
"India is bright spot in GDP and in terms of energy demand," he said adding other big consuming nations like China, Russia and Brazil have their own problems.
But in India "its growth rate is strong," he told reporters here.
The challenge for India is to find energy sources for the rising demand.
"The sharp slowing in China's energy demand growth is partially offset by a pickup in other developing countries. India accounts for more than a quarter of the growth in global energy demand in the final decade of the Outlook, double its contribution over the past decade," BP Energy Outlook said.
India shows the largest growth in coal consumption (435 million tons oil equivalent), overtaking the US to become the world's second biggest consumer of coal.
Over two-thirds of India's increased coal demand feeds into the power sector.
Demand for gas expands by 155 per cent, followed by coal (121 per cent) and oil (118 per cent), while renewables rise by 656 per cent, nuclear by 334 per cent, and hydro by 99 per cent.
"India's energy mix evolves very slowly over the Outlook, with fossil fuels accounting for 87 per cent of demand in 2035, compared to a global average of 79 per cent. This is down from 92 per cent in 2014," it said.
Its share of global demand rises to 8.7 per cent in 2035, accounting for the second largest share of the BRIC countries with China at 25 per cent, Russia 4 per cent, and Brazil 2 per cent.
Coal remains the dominant fuel produced in India with a 66 per cent share of total production in 2035. Renewables overtake oil as the second largest, increasing from 4 per cent to 13 per cent in 2035 as oil drops from 11 per cent to 4 per cent.
"By 2035, India's energy intensity of GDP is nearly 40 per cent lower than today's level, compared to an average BRIC decline of 44 per cent," he said.