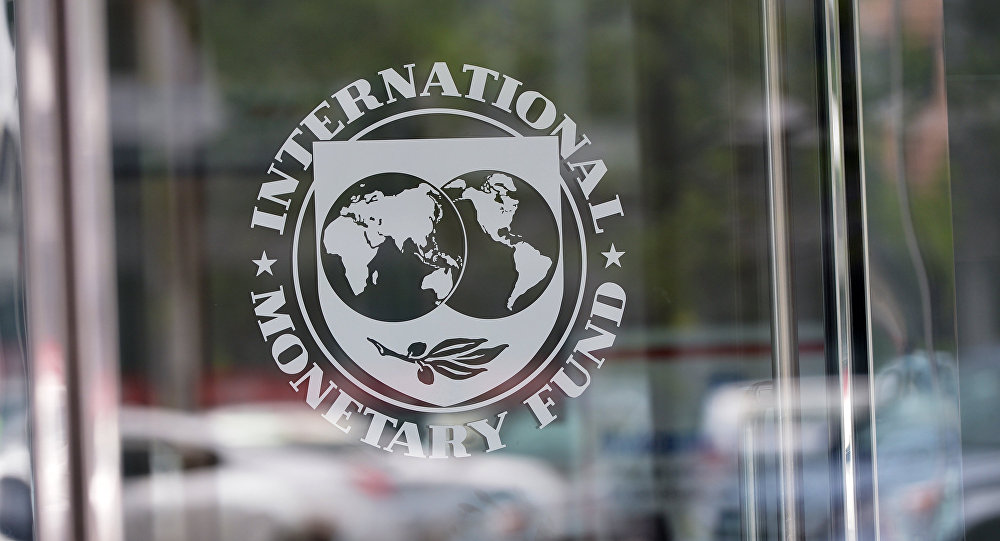 The contraction of Russia's economy stemming from low oil prices and Western sanctions will slow down, International Monetary Fund (IMF) said in its Global Prospects and Policy Challenges report released on Wednesday.
"In Russia, the pace of contraction triggered by lower oil prices and sanctions is expected to slow," the report stated.
The IMF noted that Russia needs "some spending adjustment" in 2016 to offset the negative effect of low oil prices.
The report added that fiscal consolidation should continue over the subsequent medium term.
The IMF also advised Moscow to carry out structural reforms to lift economic growth and ensure continued governance.
"In Russia, structural reform should focus on enhancing governance and property right protection, lowering administrative barriers and regulation, increasing competition in domestic markets, and reinvigorating the privatization agenda as soon as market conditions permit," the report said.
The IMF also underscored that the recent pause in the Russian government's monetary policy easing has been appropriate, because of the existing risks of inflation from ruble depreciation and external challenges.
In September 2015, Russia's Central Bank announced it decided to leave annual key interest rates at 11 percent, and explained the move as a necessary measure to help slow down the national currency's depreciation and inflation.
"There is a risk that the decline in oil prices will further destabilize the outlook of oil exporters while the impact on importers generates less demand support than expected, lowering global growth and exacerbating the current low-inflation environment," the report stated.
Global oil prices dropped from $115 to less than $30 per barrel between June 2014 and January 2016, hitting their lowest levels since 2003, largely because of prolonged global oversupply and weak demand. Falling commodity prices have also had a negative effect on oil-exporting nations.
The IMF noted that the world economy is at higher risk of a derailed recovery, as it is currently highly vulnerable to adverse shocks.
"Emerging market stress could rise more, also reflecting domestic vulnerabilities," the report added.
The IMF also pointed out that advanced economies will have to deal with tightened financial conditions created by financial market turbulence and asset price declines.