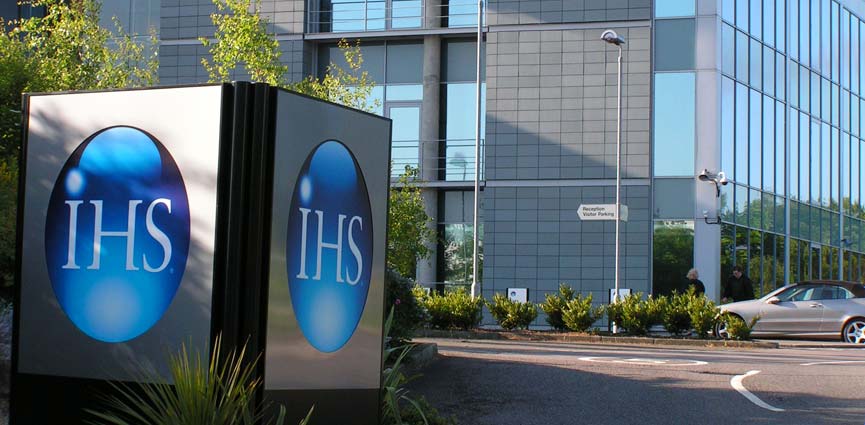 TOKYO — Auto sales in China and emerging markets may have hit a rough patch, but rebounding growth there will power global demand past 100 million vehicles by 2021, IHS Automotive says.
Most of that light-vehicle surge will come from China, despite slowing growth there. But emerging markets in India, Southeast Asia and Latin America will expand by almost as much over that period as more people move into their first cars.
The increases will largely offset mature markets such as the U.S., Japan and Europe, where demand is expected to stagnate or decline in the mid- to long-term, IHS said.
The outlook underscores the continued importance of China and emerging markets in determining the future winners of the global industry, despite recent economic stumbles in those countries.
"There is still a tremendous amount of upside potential for our industry because of all these emerging countries," Charles Chesbrough, IHS Automotive senior principal economist, said at a conference here.
Worldwide light-vehicle sales are expected to surpass 100 million vehicles in 2021, from roughly 88 million in 2015, IHS said.
Global sales should grow 2.3 percent in 2016, after expanding 1.8 percent last year, Chesbrough said. Sales growth is forecast to stay steady above 2 percent through 2021.
Between 2016 and 2023, China will sell an additional 230 million light vehicles. China's light-vehicle market should hit 25.5 million vehicles in 2016 and soar above 30 million in 2023.
The outlook comes even after IHS trimmed 8 million vehicles from an earlier forecast to account for China's slowing economy.
Demand will be stoked by the fact that vehicle penetration in China is still very low, at about 120 vehicles per 1,000 people, IHS said. That compares with levels above 500 cars per 1,000 people in western Europe and North America.
"China remains the key story," Chesbrough said. "In terms of growth, that is still where the strongest opportunities lie."
Consumers in other emerging markets combined will snap up 198 million vehicles in 2016-23, IHS forecast. Annual sales there will climb to 30 million from 19 million, with India leading the pace.
That compares with tepid sales in mature markets, where vehicle replacement will be the primary driver. People in Japan, South Korea, North America, Oceania and western Europe will buy 352 million vehicles from 2016-23. But annual sales there will fall to 43 million from 44 million over that period.
"Vehicle sales are subsequently going to flat line or start to decline," Chesbrough said. "There's not a lot of growth opportunity in these mature markets. We almost have complete vehicle saturation. Everybody who wants a car has a car."