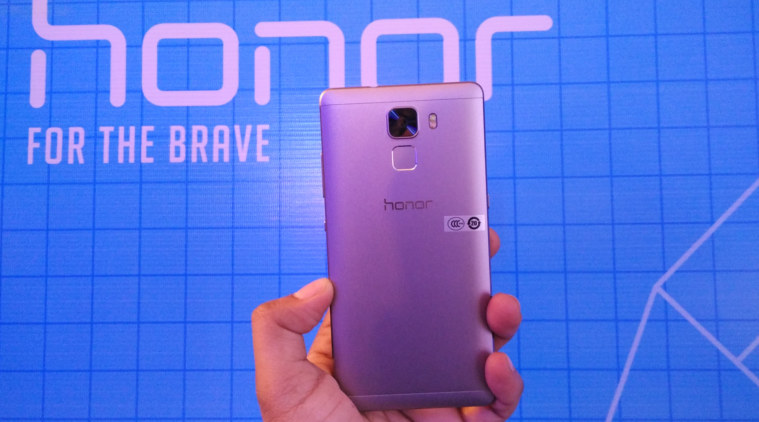 While it has announced its foray into home automation in China, Huawei Technologies, among the world's largest telecom equipment manufacturer, will continue to concentrate mostly on the smartphone segment in India – aspiring to become a market leader in the sector, according to a top company official.
The company, through its 'Honor' sub-brand would be launching an open source Operating System and a communication protocol for Internet of Things (IoT) devices in China, and is working towards building an ecosystem in India to enter the home automation or the smart home segment.
"The demand for smartphones will be huge. Our initial strategy will be to focus more on the mid and entry-level phones and gradually move towards the high-end segment," Huawei India business head Wang Guodong told IANS, averring the company will pay more attention on the smartphones over the next couple of years.
"We are among the top three smart phone providers in the world. Our target in India is to match our global position," said Guodong, informing that the company was targeting to reach a sales figure of 20 million smartphones in the next few years.
With its Chinese eco-system setting the stage for the company to announce launching of the ambitious 'HiLink' – a communication protocol for web-based home devices – Wang said it was working on its plan and talking to various stake holders to build up a similar eco-system in India.
"Anywhere in the world, smartphone is the core of the entire ecosystem. So, only when you have huge smartphone users can you look towards home solutions and the like. Once we have 10-20 million smartphone users, we will be able launch other products and then this eco-system will have some meaning.
"To build an effective ecosystem you need lot of partners and it takes time to talk to them. So step by step, we are moving towards building that ecosystem in India. We are in talks with various stake holders, we have the strongest of abilities of building an ecosystem and with our R&D centre in India, we would step by step, build an ecosystem like we have done in China," he said.
Even as he conceded that the launch of 'Hilink' in India was not possible in the near future, Honor Global president George Zhao asserted India was a very important market for the company and the entry of its latest products and technologies will not delayed for long.
"India is an important market for us and we will give enough attention to this market. We wish to do a great a job in India and hope to keep this promise. We believe people in India deserve the latest products and technology. So we have our plans not to delay for long the launch in India of Athe latest products that we have launched in China," said Zhao.
The company is also banking on its R&D centre in Bangalore to strengthen its presence in India.
"While our R&D centre in India has been contributing towards our global requirement, now it has an additional target of focusing more on India specific innovations. That is the big change we have been bringing. The R&D team has been instructed to ensure the Indian market is success, that is now the priority," Wang said.
Although he was not very optimistic about Hilink getting launched in India anytime soon, Wang said the company was exploring ways to contribute towards the 'Make in India' campaign.
"The Narendra Modi government has been doing a lot to support manufacturing and we are evaluating about setting up a plant in India. We will be very excited towards making a concrete effort but it will be too early to make any comment on setting up the plant in India," Wang said.
"Undoubtedly Hilink is a very hot concept and we are very confident of its success but then, unless and until we have the results on the ground we cannot judge. So it will be difficult to tell when India can see it," Wang said about the platform that aims at providing a 'universal language' to web-connected home appliances.