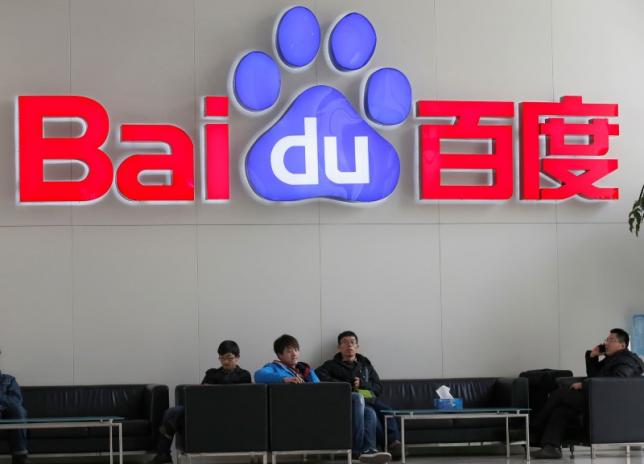 Nasdaq-listed Baidu, often dubbed the Google of China, has jumped onto the bandwagon of Chinese technology companies making a beeline for India's start-up market. The Beijing-based Internet company said this week that it is in talks to buy stakes in three of the country's leading consumer Internet start-ups—Delhi-based restaurant search platform Zomato, Mumbai-based ticket booking services provider BookMyShow and Bengaluru-based groceries e-tailer BigBasket.
Baidu's overtures come within a week of Ctrip.com, China's largest online travel services company (also listed on the Nasdaq), announcing plans to invest $180 million in Gurgaon-based online travel company MakeMyTrip. It will own a 26.6% stake in MakeMyTrip following the investment.
China's interest in India's start-up market has been building since last year. And, there's some serious money in play.
In February last year, Ant Financial Services Group, an affiliate of NYSE-listed e-commerce giant Alibaba Group, pumped a reported $575 million into Delhi-based mobile payments and e-commerce company Paytm (Alibaba upped the investment to a reported $680 million in September).
In August, online doctor search platform Practo closed a $90 million funding round led by Shenzhen-based Internet and media company Tencent.
The same month, Alibaba joined a consortium of investors to lead a $500 million funding round in Paytm rival Snapdeal.
November saw Didi Kuaidi, the Beijing-based cab-hailing services provider, participate in a $500 million funding round in Bengaluru-based cab-hailing service Ola.
The Ctrip-MakeMyTrip deal last week and Baidu's moves this week signal that the China wave, currently dominated by strategic investors, is only going to get bigger over the next 12 months. China is also home to a fairly large local venture capital industry, but there hasn't been any visible interest in the Indian market from that quarter yet. That's chiefly because China itself offers a large and deep-enough market to sustain their investment appetites. The strategics, mostly technology and consumer Internet companies, on the other hand, are propelled by the need to break out into new global markets and India's growing consumer Internet and mobile user market offers them just that opportunity.
It's also no coincidence that Chinese strategic investors have started moving in more aggressively at a time when some of the earlier deep-pocketed investors in this market have started pulling back. Since September last year, soon after the public markets turned choppy, global hedge funds, among them New York firm Tiger Global Management, have significantly slowed down on writing out large cheques to mature start-ups across the consumer Internet spectrum. Most of these companies are still far from demonstrating a path to profitability. In addition, they are burdened by high cash-burn rates.
The pullback is already beginning to have some unhappy consequences. Last week, for instance, Tiger Global-backed property search platform CommonFloor, which had been in the market for a while for a reported $200 million funding round, merged with online classifieds platform Quikr in an all-stock deal. The details of the transaction have not been disclosed. However, several people familiar with the transaction said that the deal valued CommonFloor at about $120 million, well under the valuation at which it raised its last funding round.
Tiger Global, incidentally, is also an investor in Quikr and is said to have orchestrated the deal as part of an ongoing portfolio-consolidation exercise.
As start-ups such as CommonFloor seek out new investors willing to write large cheques, the influx of Chinese strategic investors opens up a new frontier for sourcing that capital. The existing investors in these companies wouldn't be too unhappy either because the entry of new investors improves their chances of liquidity or booking profits on their investments.
It will be more interesting though to see how start-ups leverage the resources that the Chinese bring to the table. Will it unleash another frenzy of fund-raising at unrealistic valuations or will start-ups learn from the ongoing correction and ride this new wave better?