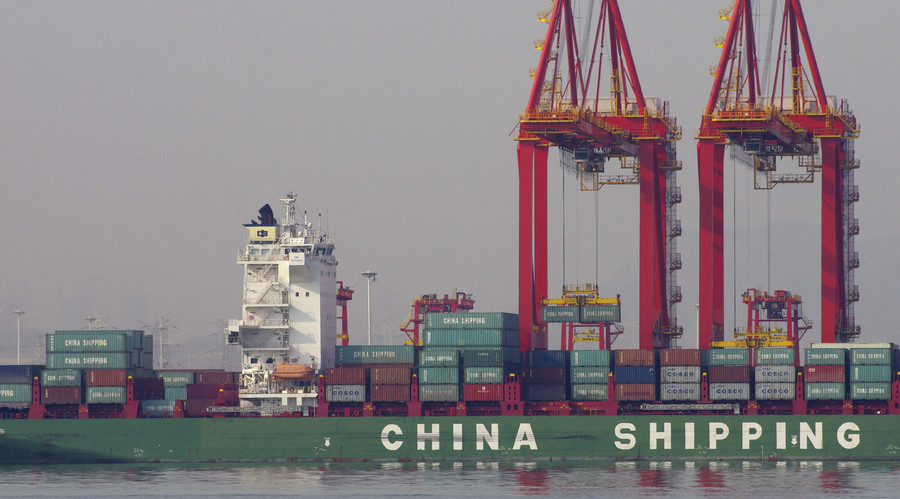 The depreciation the yuan hasn't helped China's collapsing stock markets, but it seems to have boosted exports. Trade by the world's second biggest economy grew in December for the first time since June.
China's exports exceeded expectations in the last month of 2015, rising 2.3 percent from a year ago in yuan-denominated terms. Last year, Beijing's exports were down on cooling demand and plummeting commodities prices.
Imports collapsed not as much as had been predicted. In yuan-dominated terms, they fell four percent, compared to the expected 7.9 percent.
In yearly terms, Chinese exports fell 1.8 percent with imports collapsing 13.2 percent from 2014.
In the first week of 2016, China's central bank depreciated the yuan against the dollar by more than 1.5 percent. It was the biggest drop in the yuan exchange rate since August 2015, when the devaluation of the yuan made global stock markets quake.
The depreciation has raised fears that other Asian countries would also devalue their currencies to compete with Beijing's exports.
The People's Bank of China has strengthened the yuan this week to calm volatility in equity markets. However, the Shanghai Stock Exchange Composite Index lost another 2.42 percent on Wednesday with overall an almost 17 percent drop this year.