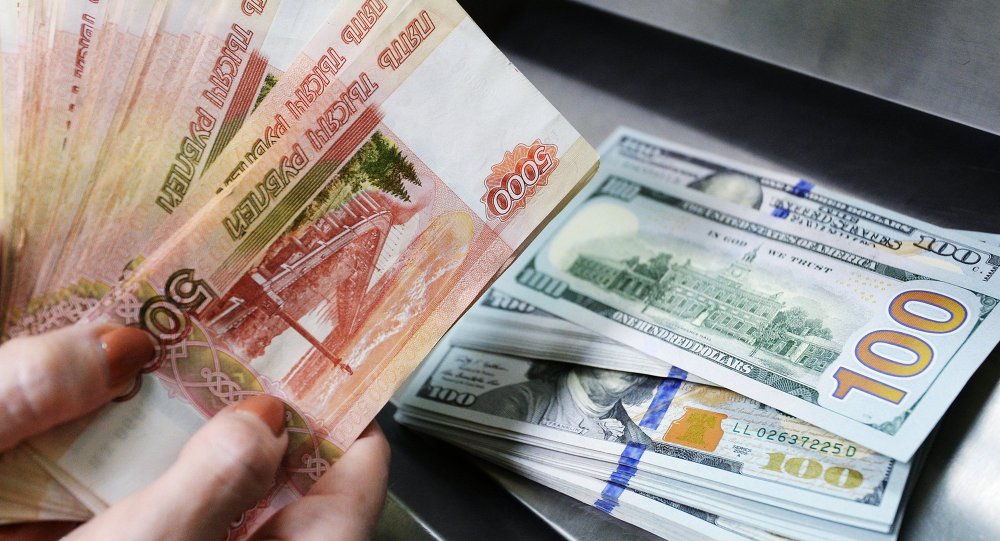 Hedge funds increased bullish bets on the Russian ruble the most since 2013.
Speculators increased their ruble long position to 14,538 futures in the week ending on June 14, from 8,086 contracts a week earlier, according to the US Commodity Futures Trading Commission.
Despite the fact that the number of ruble short positions also increased, the differences between the longs and the shorts reached its highest since February 2013.
Over the last weeks, the ruble exchange rate has been hovering between 63 and 66 per dollar. According to an outlook by Sberbank CIB, the Russian currency is expected to strengthen in the coming days. One of the reasons is decreasing risks of a Brexit.
The referendum on Britain's membership in the European Union will take place on June 23.
"Though uncertainty remains, the probability of Brexit went down significantly, oil is heading toward fifty-plus again, other emerging-market currencies are feeling good, so the ruble follows suit," Denis Korshilov, head of fixed-income, currency and commodities at Citigroup Inc.'s Russian unit in Moscow, toldBloomberg.
He estimated that the ruble would strengthen to 62 per dollar by the end of 2016. On Tuesday, the currency traded at 64.17 per dollar at 2:50 p.m.
Another reason is a rebound in crude prices.
On June 8, Russian Finance Minister Anton Siluanov said that the ruble exchange rate was no more directly bound to oil prices.
The Russian economy suffered a setback in 2014, as the ruble lost about half of its value against the US dollar amid low global oil prices and Western economic sanctions imposed against Russia over the Ukrainian crisis.