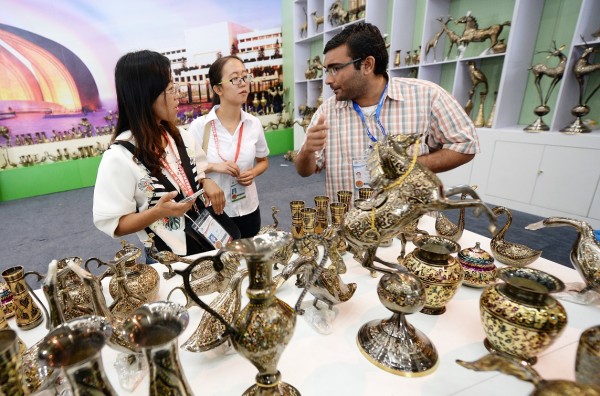 No matter which way you view it, the global economy is in a state of ill health, the pace of international trade is slowing and GDP growth is stalling, a number of reports have shown.
On Monday, the International Monetary Fund again revised downward its forecast for global economic growth from 3.4 per cent to 3.2 per cent in 2016.
It slashed growth forecasts for the US, UK, Canada, Germany and Japan to name a few.
In Brazil, the economy will grow by a -3.8 per cent – or stagnation, it said.
The IMF's World Economic Outlook report also downgraded forecasts for Eurozone growth from 1.7 to 1.6 per cent in 2016.
Such weakened growth, the report warned, leaves many economies at risk of stagnation and deflation if a shock – such as last summer's Chinese slowdown – is delivered to the global trading system.
IMF chief Christine Lagarde has repeatedly warned that prospects for emerging market economies in particular have weakened in 2015 relative to the previous year and that for 2016 productivity growth continues to be low.
"Let me be clear: we are on alert, not alarm. There has been a loss of growth momentum," she said in March, adding that global recovery from the 2007 financial crisis "remains too slow, too fragile and risks to its durability are increasing."
Even Africa, which was once among the regions leading global economic growth, appears to be slowing down.
A World Bank economic forecast released earlier this week showed that GDP growth in Sub-Saharan Africa slipped from 4.5 per cent in 2014 to three per cent in 2015.
The significant drop in forecasts comes as a result of the sudden shock to the system which began with China's economic slowdown (correction) last summer and extends well into 2016.
As Chinese GDP is expected to grow between 6.5 and 6.9 per cent this year, the appetite of the world's second largest economy for importing commodities has waned significantly.
But isn't only China that has been at the center of dwindling commodities trading – every one of the 23 top emerging markets (including Brazil and Russia) has reported slowing down of trade.
In Africa, commodities – such as oil, gas, silver, gold, iron ore and other metals comprise – 60 per cent of the continent's exports, the World Bank says. Oil producing countries, such as Nigeria and Algeria, were hit particularly hard due to the drastic drop in oil prices.
Both reports echo data released by the World Trade Organization last week, which showed that growth in global trade has fallen for the fifth consecutive year.
The WTO report finds that international trade will grow by only 2.8 per cent in 2016, the same figure as the previous year.
It also reported that the volume of international trade in dollar terms fell from $19 trillion in 2014 to $16.5 trillion in 2015.