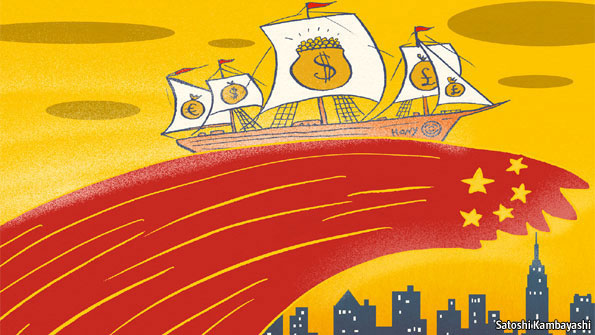 PM Narendra Modi-led government has cleared 18 applications received from Chinese firms since June 2014 to either set up project offices, branch offices or liaison offices in the country.Several of these applications were from Chinese companies in the power sector, some from construction companies and a few from petroleum companies. The list also includes an airlines company and a prominent tyre manufacturer.
The most recent security clearance granted to a Chinese company by the Ministry of Home Affairs (MHA) was on August 11, giving a nod to an application for establishing a liaison office in India by China Non-Ferrous Metal Industry's Foreign Engineering and Construction, Hong Kong.
Just a day before that, the ministry also cleared an application by Shandong Tiejun Electric Power Engineering Company Ltd to set up a project office in India.
In July, the MHA had also cleared Huawei Telecommunications (India) Pvt Ltd's request seeking clearance to set up a unit for electronics or telecom hardware and support services, including trading and logistics activities, at SIPCOT Special Economic Zone at Sriperumbudur.
"The home ministry has zero pendency in granting security clearances to applications from Chinese firms routed through ministries such as power, finance or commerce and industries," said a senior government official.
The home ministry has also granted security clearance to Xian Electric Engineering Company Ltd for a project office in the country, to Baoding Tianwei Baobian Electric Company Ltd which was a successful bidder in various packages, project office in New Delhi of Hejian Solidkey Petroleum Machinery Co. Ltd, liaison office of Fully Sun China Ltd, Hong Kong, project office in Gurgaon of Daqing Construction and Installation Group Co Ltd and International Energy Technology Services Ltd, and execution of contracts through existing project office of TBEA Shenyang Transformer Group Co Ltd.
It also cleared a project office of Shanghai Urban Construction (Group) Corporation, project office of Sichuan Electric Power Industry Commissioning and Testing Institute, liaison office of China International United Petroleum and Chemicals Co Ltd, branch office of Hainan Airlines Co Ltd, project office of CHD Power Plant Operations Co Ltd, project offices of SEPCO Electric Construction Corporation, liaison office of Triangle Tyre Corporation Ltd, and project office of Pinggao Group Co Ltd.
The ministry also cleared an MoU agreement on the establishment of Sister City Relations between Mumbai and Shanghai.
The government hopes that increased economic engagement and security clearances granted to Chinese companies can be leveraged for China's co-operation on security and terrorism issues in international forums, such as support in UN Security Council Resolutions.