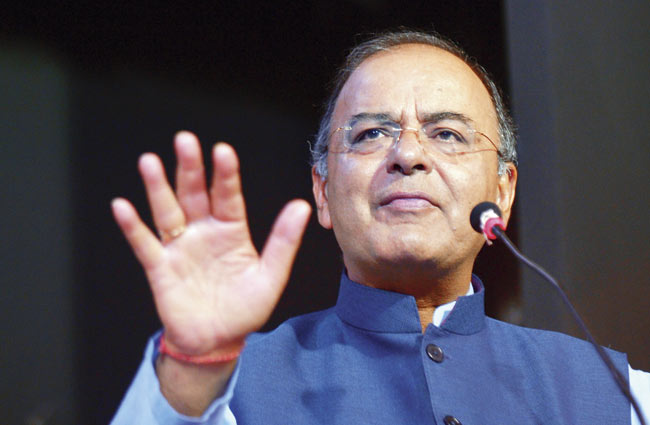 NEW DELHI | MUMBAI: Finance Minister Arun Jaitley on Tuesday launched the India Aspiration Fund (IAF) to be set up as a fund of funds under the Small Industries Development Bank of India (SIDBI) in order to boost the startup ecosystem in the country. An initial corpus of Rs 400 crore has been already allocated to various venture funds under it, official sources close to the development told ET.
The fund has committed up to Rs 60 crore in IvyCap Ventures, up to Rs 30 crore for Blume Ventures and up to Rs 20 crore for Carpediem Capital Partners, sources told ET.
In February, this year, ET had reported about the government's intention to launch a Rs 2,000-crore fund of funds to be managed by SIDBI. India's largest insurance company LIC will be a coinvestor in the IAF.
"India is witnessing a startup revolution and to harness the potential of India's innovators and entrepreneurs a vibrant financial ecosystem is essential. IAF will play a vital role in this financial ecosystem," said Arun Jaitley while addressing a function in Mumbai.
The IAF will be managed by an investment committee with veterans such as Harkesh Mittal, Secretary, Technology Development Board, Manipal Global Education Chairman TV Mohandas Pai, Info Edge founder Sanjeev Bhikchandani, former Nasscom chairman Kiran Karnik and Indian Angel Network cofounder Saurabh Srivastava.
"This is a very well structured fund and since it's built on sectoral allocation, it will provide investment to startups in sectors which are not hot today for venture funds but will become hot in future," said Sharad Sharma, cofounder of iSPIRT.
Finance Minister Jaitley also launched a new scheme called SIDBI Make in India Loan for Small Enterprises (SMILE) with an allocation of Rs 10,000 crore.
"The Fund is expected to catalyse tens of thousands of crore of equity investment in startups and MSMEs, creating employment for lakhs of people over the next 4-5 years," Jaitley added.
The objective of SMILE scheme will be to provide soft loans in the nature of quasi-equity and term loans on relatively soft terms to MSMEs. The loan scheme's focus will be on 25 sectors under government's 'Make in India' programme with emphasis on financing smaller enterprises within the MSME sector.
"India is expected to surpass the UK in terms of number of startups launched and would be behind only to the US. There is need for more funds that focus on startups and growth stage MSMEs," said Minister of State for Finance Jayant Sinha.