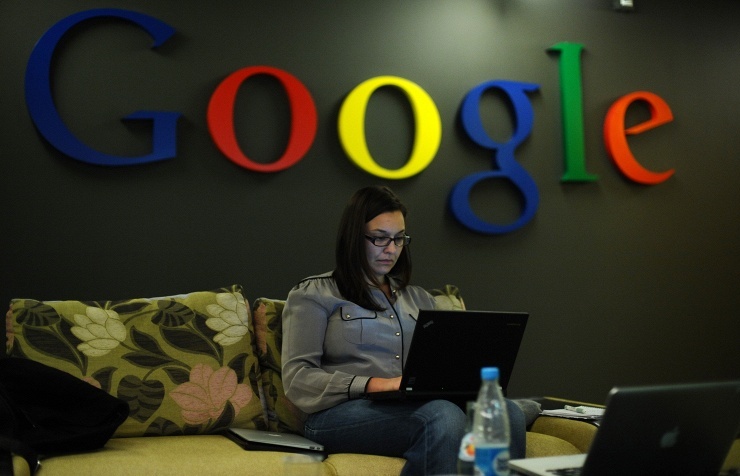 Google is going to dispute the decision of Russia's Federal Antimonopoly Service /FAS/ regarding pre-installation of its applications in Android OS, according to a statement in the official blog of Google's Russian office.
Google outlined the main reasons why the company did not agree with the decision of the Russian authorities.
None of the existing device manufacturers is obliged to install Google applications together with the Android platform, the company said. Mobile devices of various brands such as ZTE, Xiaomi, Gionee and others are represented on the Russian market. These are Android devices and their manufacturers do not install Google, the company said.
Besides, users can install the Android OS applications, including those which were bought on websites and in stores of other companies. Even if a manufacturer presets a Google application, it can also install alternative applications as well, the company said.
On September 14, 2015, the Federal Antimonopoly Service (FAS) declared that Google – Google Inc. and Google Ireland Ltd. breached the law on protection of competition following a complaint filed by Russian search engine Yandex.
The sum of the penalty includes Google's revenues from sales of all applications in Google Play, music, videos, etc. for 2014 in Russia.
TelecomDaily General Director Denis Kuskov estimated annual turnover of Google Play in Russia in more than $70 million.
On October 30, FAS head Igor Artemyev said that Google may get off lucky by paying a minimal penalty if it meets the provisions of FAS.
In order to restore competition on the market Google should /by December 18/ adjust contracts with manufacturers of mobile devices by excluding clauses that restrict installation of applications by other developers. The company should also inform all users of Android devices about an option to deactivate Google services and install alternative applications that are functionally identical to the functionality of the package of Google Mobile Services.
In April 2015, Yandex filed an application to the European Commission to investigate anticompetitive practices by Google with regard to Android OS on the territory of the EU. The essence of the company's claims is the same as in Russia. Since July and until now, Yandex was a witness in the case.
Yandex hopes that the results of investigation will have an impact on prospects of the company's business in Europe.