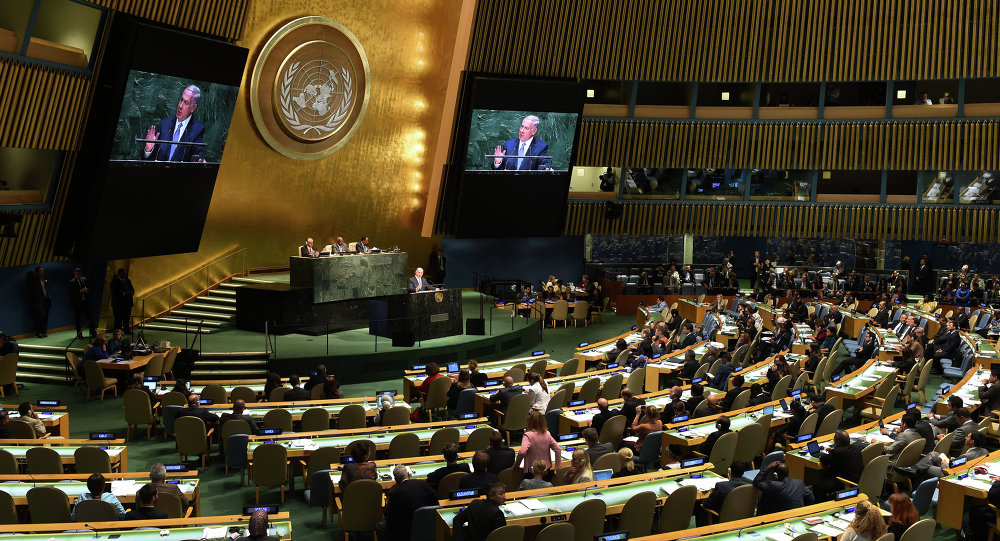 The UN Security Council includes five permanent members, China, France, Russia, the United Kingdom and the United States, and 10 non-permanent members the General Assembly elects for two-year terms.
"They [the G4 leaders] pledged to work together with all [UN] Member States and to accelerate outreach towards achieving an early and meaningful reform of the Security Council. They expressed determination to redouble their efforts towards securing concrete outcomes during the 70th session of the General Assembly," the leaders said after a meeting in New York.
Prime Minister of India Narendra Modi, President of Brazil Dilma Rousseff, Chancellor of Germany Angela Merkel and Prime Minister of Japan Shinzo Abe reiterated their intention to support each other's legitimate candidacies for permanent membership in an expanded Security Council
According to the group leaders, ongoing conflicts and crises worldwide require a more representative and effective UN Security Council.