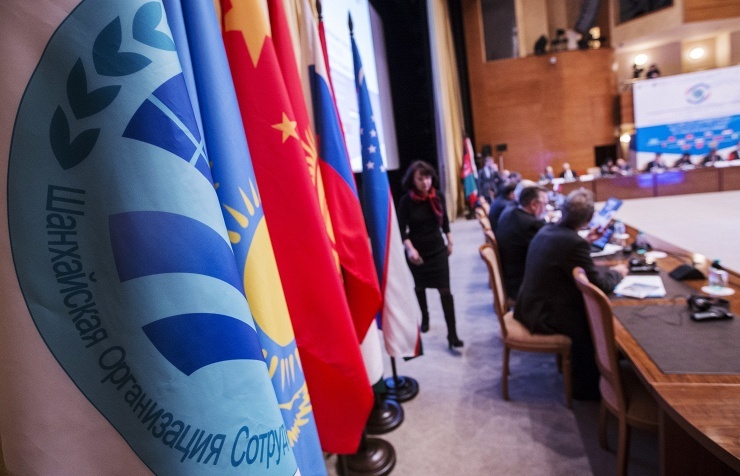 The GDP of member-states of the Shanghai Cooperation Organization (SCO) was over $21 trillion in 2015 and accounts for 27.1% of the global GDP, SCO Secretary-General Rashid Alimov said on Wednesday during the visit to China.
"The SCO established itself as a reliable guarantor of stability and security in the region over a short historic period and makes practical contribution into the global economy and sustainable development, and broadening of the dialog among cultures and civilizations on the vast Eurasian space. The place and the role of the SCO are of continuing importance in the modern world, in the environment of quickly changing and turbulent situation," the Secretary-General said.
"The 'SCO family' tripled in fifteen years after establishment and unites 18 countries from the East Europe and the Persian Gulf to the Central and South Asia, where over 41% of the global population is residing. The SCO space is the most dynamically developing region of the globe. Total GDP of SCO member-nations was over $21 trillion in 2015, accounting for 27.1% of the global GDP," Alimov said.
The "SCO is proactively discussing" the initiative of the joint development of the Silk Road Economic Belt presented by China's President Xi Jinping, he added.