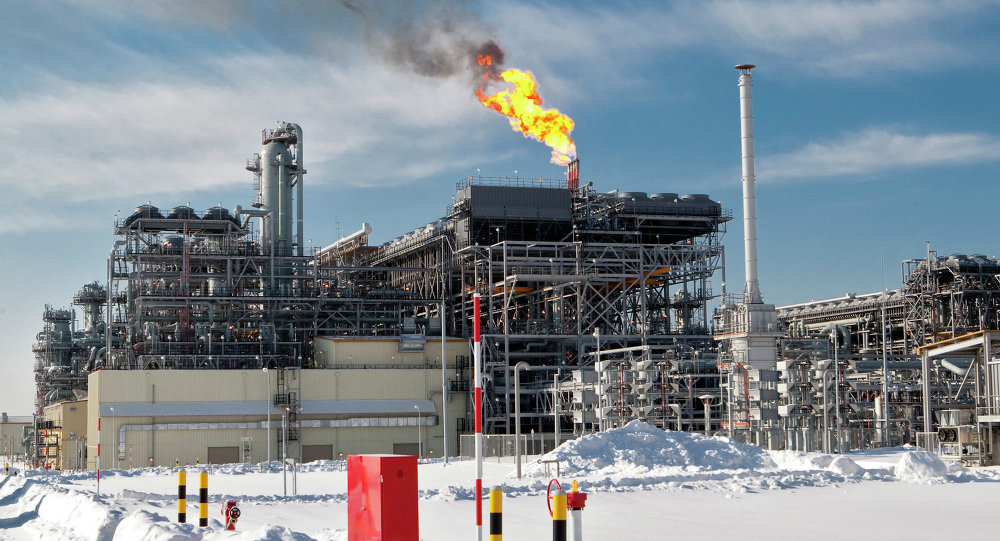 According to the company, Gazprom head Alexei Miller and Mitsui chairman Masami Iijima discussed potential cooperation during a working meeting.
The Sakhalin-2 project is the first and currently the only LNG plant in Russia. Sakhalin Energy is the operator of the project. Gazprom owns about 50 percent of Sakhalin-2 shares, while Anglo-Dutch Shell owns over 27 percent.
Japanese companies Mitsui and Mitsubishi own 12.5 percent and 10 percent of shares, respectively.
In May, Gazprom stated it planned to maintain the level of gas extraction at the Sakhalin-2 field at 16-17 billion cubic meters in 2015.
According to the Russian energy giant, some 65 percent of Sakhalin LNG is delivered to Japan.
In September, Miller and Iijima discussed a project to expand Sakhalin-2 capacity after a four-year break. Iijima then stated that the project documentation was not ready, and that different possibilities for expansion were being discussed.