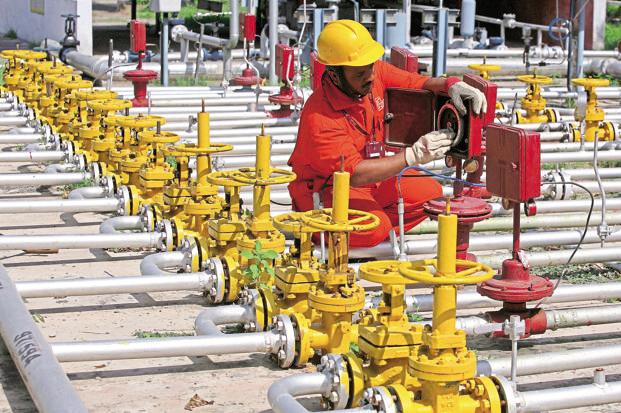 New Delhi: The oil ministry on Monday eased the rules for selecting power, fertilizer, steel and city gas distribution companies in the NorthEast region for allocation of natural gas from the marginal fields of state-owned ONGC Ltd and Oil India Ltd, saying these firms will need more time to start transporting gas to their facilities.
The earlier requirement of considering requests from only those firms that can take gas delivery within three months of the "date of readiness" specified by the oil companies has now been relaxed to give potential customers up to one year for accepting gas delivery.
Oil companies want customers to ship gas as soon as it is pumped out as in the absence of a pipeline, the gas will have to be flared. Customers, on the other hand, prefer to invest in pipeline infrastructure only if there's certainty about gas supply.
The petroleum ministry stated that oil companies have brought to its notice that customers in the NorthEast were facing various difficulties in utilizing gas within 90 days and have been requesting for longer lead time for monetization of gas from small and isolated fields. Accordingly, the guidelines issued in July 2013 have been modified for this region.
ONGC holds about 165 marginal fields with a reserve of about 340 million tonnes. Some of these fields are being surrendered to the government for auction under a new revenue sharing formula because production is not economic for them under the existing fiscal regime.
Since these are marginal fields with peak production of less than 0.1 million metric standard cubic metres a day, oil companies have the flexibility to provide gas to any user industry without having to stick to the government's order of priority starting with fertilizer, LPG and power plants. They also have the flexibility to allocate gas to the highest bidder.
The petroleum ministry recently came up with a plan to hold a fresh auction of the marginal fields surrendered by the state-run companies under new fiscal terms that would make exploration and production more remunerative.