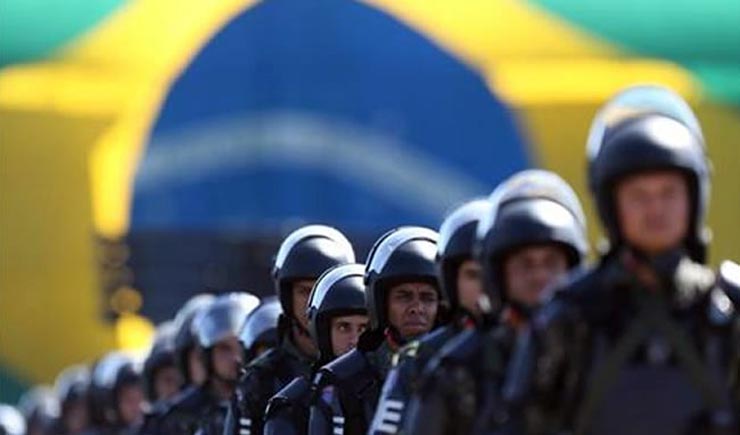 During an official visit to Brazil to discuss preparations for the United Nation's Climate Conference (COP 21) to be held next week in Paris, French Foreign Affairs Minister, Laurent Fabius offered France's help in avoiding terrorist attacks in Rio de Janeiro next year, during the Olympic Games.
According to Fabius, France has offered its own intelligence service to help reduce risks of attacks in Brazil during the month-long event. "What happened in Paris could unfortunately occur in several countries around the world, since they [terrorist groups] are organized around the globe," stated Fabius during a press conference after meeting with Brazil's President Dilma Rousseff.
The French official added that he told Rousseff that France is available to help during the Olympics if Brazil needs assistance. For Brazil's Foreign Relations Minister, Mauro Vieira, the assistance is welcomed.
"The Minister offered a possibility of exchange of information and experiences from the French government. For Brazil [the support] is welcomed since the French government has experience in organizing a World Cup and a Winter Olympics," said Vieira.
During the 2014 World Cup in Brazil, the Brazilian government spent over R$1.9 billion on security. This was a drastic increase to the South Africa's 2010 World Cup, where approximately R$500 million was spend on security – about a quarter of what was spent by Brazil. No violent incidents were reported during the event.
Fabius came to Brazil to speak about next week's 21st United Nation's Climate Conference, when Paris will host representatives from 195 countries to discuss reducing gases that cause the greenhouse effect and global warming.
Fabius said that the scheduled event was confirmed despite the November 13th terrorist attacks in the French capital which left 130 people dead and dozens injured. "The decision was crucial. It is incomprehensible to give in to terrorism," he told reporters. According to Fabius extra security will be on hand and foreign delegations will be heavily guarded.