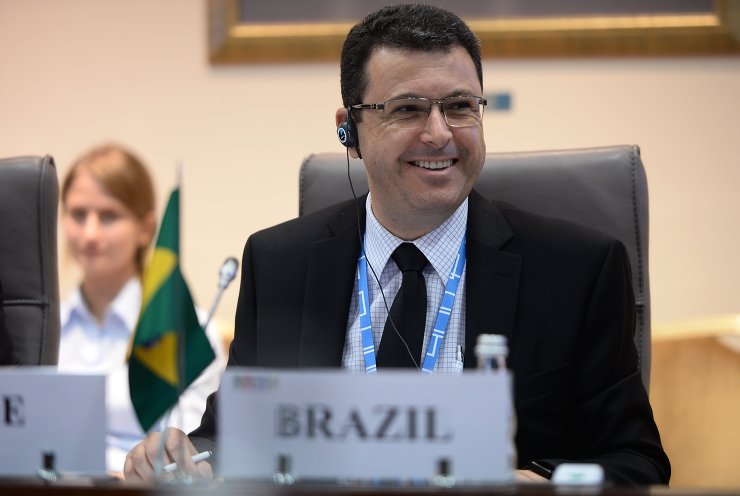 On 8 October, the Rossiya Segodnya International Multimedia Press Center will host a forum for the heads of the BRICS countries' leading media outlets "Towards Creating a Common Information Space for the BRICS Countries."
Participants will discuss media industry development in each country, as well as risk and challenges on the way to a common information space, and suggest action for further integration.
Rossiya Segodnya Director General Dmitry Kiselev will open the forum.
The participants include Long Xinnan, First Vice-President of the Xinhua News Agency (China); Jimi Matthews, Head of SABC News and Current Affairs (South Africa); Qiu Xin, President of Shanghai United Media Group (China); Denize Baccocina, Executive Superintendent for News Agencies and Digital Content, Empresa Brasil de Comunicação (EBC) (Brazil); Bijendra Singh, Sahara Samay Head of International Desk (India); Anming Gao, Deputy Editor-in-Chief, China Daily (China); and Chris Borain, Africa News Agency Chief Executive.