Credit ratings agency Fitch said that the re-appointment of Pravin Gordhan as finance minister "has not enhanced confidence in government effectiveness and leaves questions over the direction of economic policy."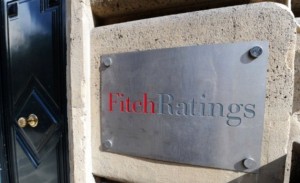 The agency was reacting to President Jacob Zuma's appointment of unknown ANC MP David van Rooyen as finance minister last week and then his removal four days later in favour of Gordhan.
While the agency welcomed Gordhan's re-appointment as a "known quantity", it said that it did not "remove all the uncertainty over government effectiveness and the coherence and credibility of economic policy generated during a turbulent week".
Fitch said that the changes in finance ministers would be relevant to its assessment of South Africa's credit rating – which it dropped to the level just above junk status earlier this month – while clarity on the country's nuclear procurement programme and SAA's jet procurement plans would also be "instructive".
"As we said last week, change in leadership at the Treasury would be relevant to our sovereign rating assessment if it led to a loosening of fiscal policy or weakening in the transparency and financial management of state-owned companies, which represent a contingent liability to the sovereign. Clarity over government policy regarding the proposed nuclear power building programme and procurement plans by South Africa Airways will also be instructive in the wake of this week's events," Fitch said in a statement.
"We identified looser fiscal policy that resulted in a failure to stabilise the ratio of government debt/GDP as a rating sensitivity when we downgraded South African to 'BBB-'/Stable on 4 December. The main driver of our downgrade was further weakening in GDP growth performance and potential. This in turn has made it difficult to reduce the budget deficit and pushed up gross general government debt to GDP, which will increase to 51% at end 2015/2016, nearly double the level seen in 2008/2009."
Gordhan on Monday indicated that he would maintain government's expenditure ceiling and that the nuclear procurement programme would only go ahead if it was affordable.