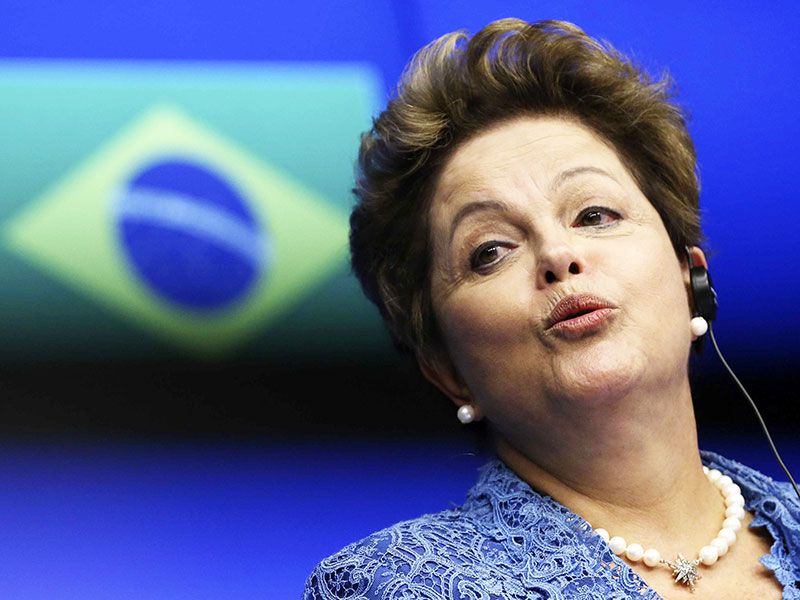 As expected by many economists and feared by Brazilian government officials, another ratings agency has downgraded the country's sovereign ratings. Fitch Ratings lowered Brazil's rating from BBB to BBB-, one grade shy of junk level, while maintaining its outlook negative.
"The rating downgrade reflects Brazil's rising government debt burden, increased challenges to fiscal consolidation and a worsening economic growth backdrop," said the statement released on Thursday by the agency.
According to Fitch analysts, the political environment is hampering progress of the government's legislative agenda and creating a negative scenario for the broader economy.
The agency stated that Brazil's economic recession is likely to be deeper and longer than Fitch's earlier expectations and. Medium-term prospects look weak compared to other large emerging markets. Fitch currently projects a government deficit of nine percent of GDP in 2015 for Brazil.
For Fitch declining growth or difficulty in consolidating fiscal accounts, continued political and governability risks that undermine policymaking and decrease confidence, and deterioration of government debt composition could lead the company in the medium term to withdraw Brazil's investment grade.
Fitch is the last of the three ratings company to downgrade Brazil's sovereign ratings this year. In August Moody's downgraded Brazil's credit rating but maintained the country's investment grade. In September S&P went further downgrading the country's main credit rating to junk status.
Brazil's Finance Ministry reacted to the downgrade stating that it continues to believe in an economic turnaround in the coming years. "The Finance Ministry reiterates it is confident in the Brazilian economy's capacity to return to a cycle of growth after the approval of the 2016 budget," said the press statement released on Thursday afternoon.
Financial markets received the news positively. São Paulo's Ibovespa index rose by 0.96 percent, closing the day at 47,159 points, while the U.S. dollar depreciated by 0.32 percent closing at R$3.80 to US$1.