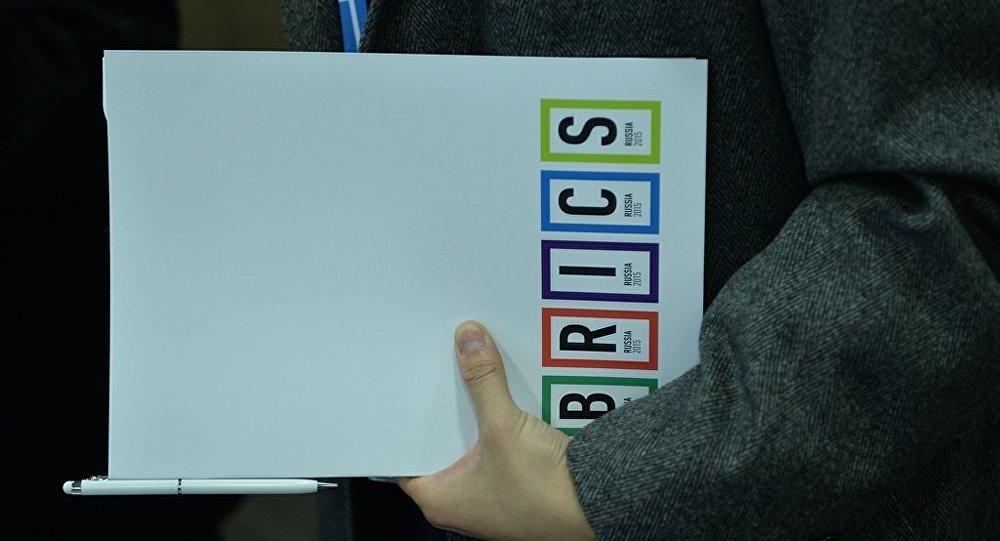 The first series of projects of the BRICS New Development Bank (NDB) is scheduled for signing in April, the bank's vice president said Tuesday.
"We have much work in the coming months linked to the development of the human resources potential of the bank and with working off the first projects. We were given a very big and serious task of preparing by the end of April the first package of projects, where each side will present at least one project," Vladimir Kazbekov said at the opening of the BRICS media summit in Beijing.
According to Kazbekov, Russia and India have already presented their projects, while projects from Brazil could be expected any day.
"Despite the fact that the bank is not formally operating, a temporary preparation group exists. This group comprises specialists who have already started considering the projects," the official said, adding that he was optimistic about meeting the April deadline.
The agreement to establish the NDB, with an initial capitalization of $100 billion, was signed by the BRICS member states — Brazil, Russia, India, China and South Africa — during the group's 6th summit in Fortaleza, Brazil in July 2014. The bank was officially launched this summer.