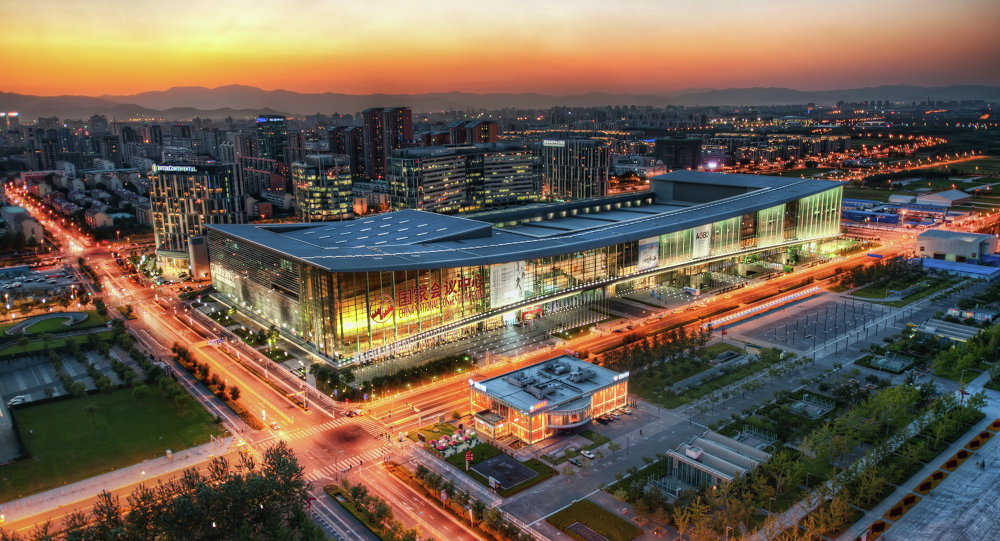 The very first freight train arrived to Russia's Kaluga Region from China as part of the Beijing-led New Silk Road infrastructural project, according to the official website of the Kaluga Region.
The Chinese-led $900-billion New Silk Road infrastructural project is supposed to connect East Asia, the Middle East, Europe and even Africa.
Russia would also play a major part in the construction of the future major project. The train that arrived from China to the Kaluga Region is a test drive of a large scale trade volume of between the two countries.
"On February 5, the first freight train arrived to the Kaluga Region under the framework of the international project New Silk Road," the official statement said.
The cargo train was mostly fit with components for the Samsung company, based in the city of Kaluga.
Russian Deputy Transport Minister Alexei Tsydenov, Kaluga Region Governor Anatoly Artamonov and two top Chinese Samsung representatives were present during the official meeting ceremony.
Last year, China and Russia signed the "Joint Declaration on the Silk Road Economic Belt construction and the Eurasian Economic Union docking cooperation". The declaration confirmed that Russia supports the Silk Road Economic Belt project construction and is willing to cooperate closely with China to push the declaration.